Video is the new text - we all know it. But if you don't have experience from creating video (other than filming yourself or your family and friends on your phone, the barrier to start producing video content for your courses can be high. It often gets put on the "to do later" list.
We say. Do it NOW! 💫
You don't have to be great to start but you have to start to be great as they say!
1. It's Engaging

Global social media statistics all show that video is the preferred way to consume knowledge online today. So as course producers it makes 100 % sense to produce video content.
2. It's Timely

Recorded video is timely but it doesn't require immediate attention. Pre-recorded video content can most likely replace physical meetings or workshops and save you lots of time. People also love to learn when it is best for them. Win-win!
3. It's Efficient

With the right tools it is fast and easy to make - AND it is fast and easy to consume.
4. It's Clear
Video lets you quickly and easily deliver your messages in your own words.
It also lets you communicate important non-verbal communication cues (like body language and tone) that is lacking from text-based communications.
5. It's Personal
Your viewers can see your face and hear your voice. This makes you and your messages more human. Being able to deliver your knowledge with personality helps build connections with the people important to you.

Tips and Inspiration
_______________


Storykit has a platform enabling companies to easily create engaging videos. Under their resources you find several guides to inspire you - for example:
Boost your HR Strategy with video
Download the guide here
_______________


One company which is really inspiring when it comes to creating video-based learning is the successful Swedish resturant chain Pinchos. They have in a very short time built up their "Pinchoversity" to onboard and train their employees where a big part of the content consists of videos that they have created themselves
This is how we work with digital learning to onboard and develop our employees

Read The Pinchos Story here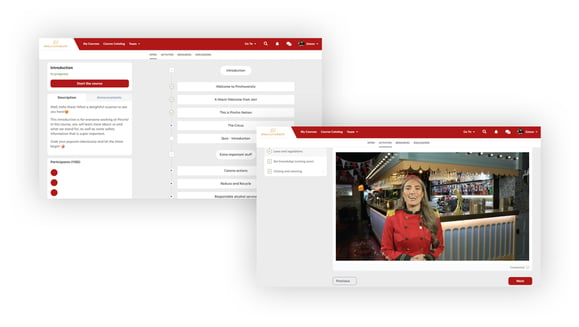 This article is part of our digital "Merry Learning Calendar" full of tips and inspiration related to learning.

Want to get access to the whole digitalt calendar with 24 doors of wisdom?
Sign up by clicking the button below!