First impressions last. An old saying but with timeless truth.
The first few months are critical for companies when it comes to retention of new employees. It is also a critical period in terms of how fast employees can become productive and create value for you and your company.
A great onboarding will have lasting impact. Survey after survey all point to the same. For example a recent survey by Glassdoor showed that a great onboarding can increase employee retention with 88 % and a Digitate survey showed that a negative onboarding experience results in new hires being 2x more likely to look for other opportunities.

Below you find 7 tips from us at Learnifier - on what to think about for a great onboarding.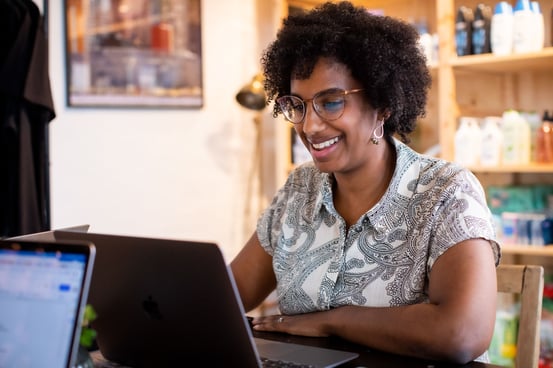 7 Tips for a great employee onboarding
1: Add a pre-boarding phase
Many companies miss the opportunity to use the period of downtime between the interview and the first day at work. Here is a chance to maintain the excitement established during the hiring process and eliminate any second guessing. Secondly, it is not only comforting but also beneficial to all that the new hire already knows the basic information about the company, its mission, objectives, values - and the different teams and colleagues.
2. Be generous with the details
In the beginning the new employee will be eager to get started as quickly as possible. Give him/her as much information as possible before day 1 and during the first few weeks. Here, a digital pre-boarding, as mentioned, can really make a difference.
3. Make a structured onboarding plan
When you have a clear strategic plan for how to onboard new employees as soon as they have signed the contract you've set yourself up for success. Then you're capable of offering a quick, effective, and complete introduction.
4. Set clear goals
The best way to avoid unclarity is to - before day 1 - start communicating to your new hire what exact requirements, expectations and goals you set for him or her - and how these are relating to the company's overall goals and visions. The goals can be adapted and adjusted retrospectively. But transparency and clarity around them are crucial if you want to convert the new hire's initial enthusiasm into engagement and early eagerness to contribute to the company's success.
5. Make space for social time
It's a bit of a cliché... however, still valid and worth mentioning: Coffee breaks are moments where the best ideas appear, the greatest knowledge transfers happen, and the most important relationships are created in a workplace. Don't underestimate the value of these informal get-togethers. Instead take advantage of this by creating plenty of room for new employees to spend time with their new colleagues. Not only the first day, but during the first weeks. At Learnifier each new employee is encouraged to take 30 minutes 1to1 with all the other employees in the company. It builds trust and makes it easier to ask for help and information.
6. Follow up on performance and give feedback
Studies show that attention and appreciation from the Manager is what contributes the most when it comes to motivating and engaging employees. Needless to say, your structured onboarding should include continuous follow-up and feedback on how new employees perform.
7. Leverage digital tools
Start using digital tools where you see the chance to automate the process. It will save you a lot of time when you can operate from an integrated platform that gathers all onboarding content. Not only is it more convenient for the new employee to take part (from anywhere, with any device) - it also makes it easier for you to follow up on the implementation of the program as well as the progress of the participants.
Want to get access to the Learnifier employee onboarding?
Click here!

This article is part of our digital "Merry Learning Calendar" full of tips and inspiration related to learning.

Want to get access to the whole digitalt calendar with 24 doors of wisdom?
Sign up by clicking the button below!