Boost your course with beautiful pictures
At times, "show, don't tell" means exactly that. Learnifier is now integrated with Unsplash, one of the world's largest image libraries. Choose from two million beautiful images and photos that you can download and use for any project.
Watch the tutorial below!
Clarity on completion? Check!
As an administrator, you choose what the participant needs to accomplish for a course to be completed. But what to do is not always as clear to the participant. We often receive support tickets with questions why the status still says "In progress", so we have worked on making this more obvious to the user. We are now live with an update addressing this issue.

Top 3 changes:
1. New header and footer part on all activities "Completed 0/2"
2. Moved "Mark as complete" button to the bottom of the page
3. Updated design for optional activities and task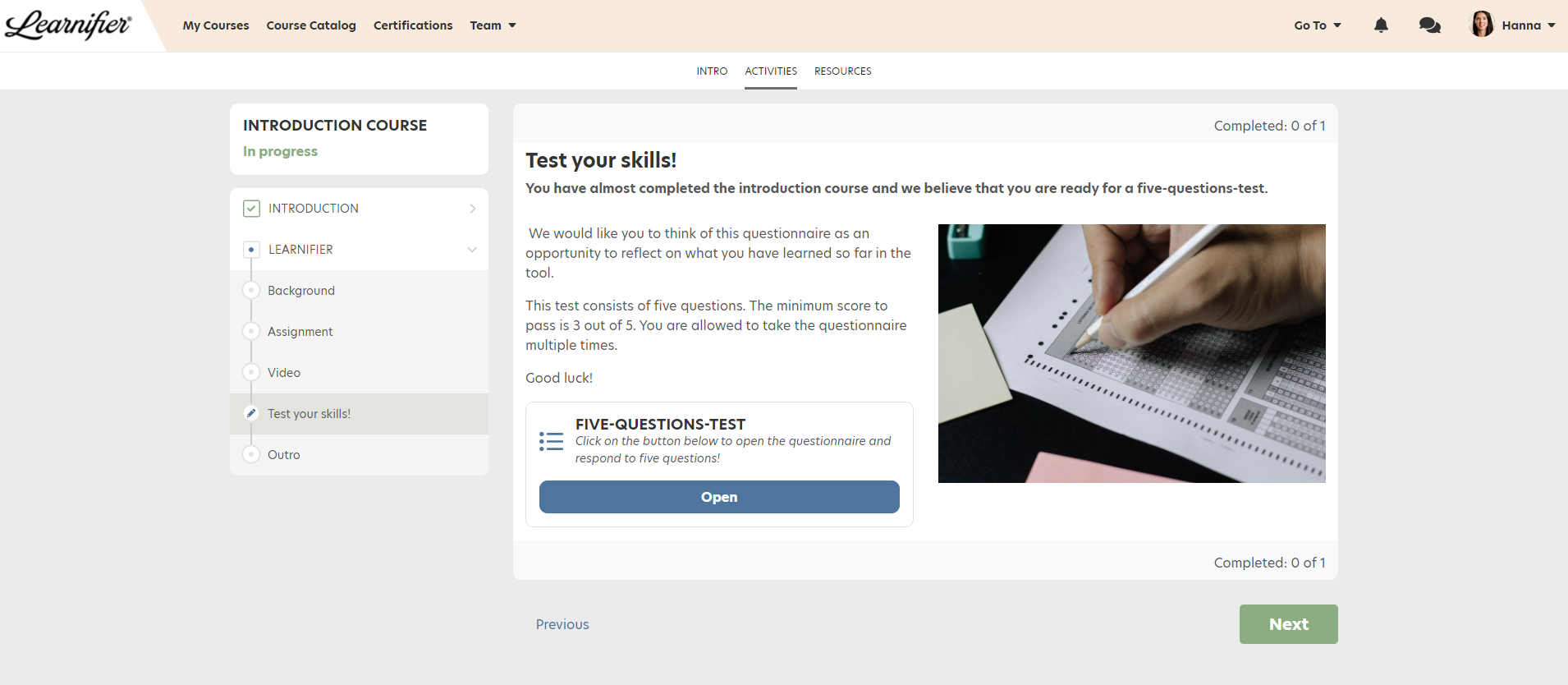 Stay safe
/ Hanna & The Customer Success Team