This first quarter of 2020 is an exciting one. With more than 180,000+ learners in 166 countries in 2019, we reached an all-time high activity level with more than 1 million Learnifier logins. Our top priority remains the same: Helping our customers deliver amazing learning experiences to their employees, customers, and partners. We do this by improving The Learnifier platform constantly.

Here are 6 new product features being released on the 12th of February 2020:


Brand new administrator interface
Our course administrators should have the same visual, smooth experience as the learners. So, we've updated the admin interface to give a more unified experience. We have also updated it for technical reasons and to make it easier to work across portals.
Make your learning experience on brand
You as a course administrator should have the freedom to brand the learning experience and do so yourself. So, now we've made it easy to change the color codes of for instance buttons so they match your company's graphic profile.

Customize your course catalog
You will be able to customize your course catalog and select which courses should be available to who - depending on the participants' user profile. We have also added branding settings for the course catalog. Now, you can add a background image or change the background color in the course description.
Free up your time with our new functionality Automations
Now you're able to assign specific courses to users automatically. This feature is similar to our other functionality, automated communication. You will be able to build learning flows based on the participants' user profiles. This means less time for you as an administrator!
View each participants' progress
As an administrator, you can easily follow a participant's progress in all courses. All you need to do is to click on the participant's profile under the "Users" tab.
Know when to celebrate: New status "Completed"
We've added a new status term "Completed" in our tool so that both you and the learner can see when a course has been completed. This will be visible for you as an administrator under the tab "Participants" in a course and also in reports. The course will be marked as completed on the start page "My courses", in the learner interface as well.

Want to see these new product features LIVE?
Go on and test drive Learnifier
For more information about features please contact one of our many product specialists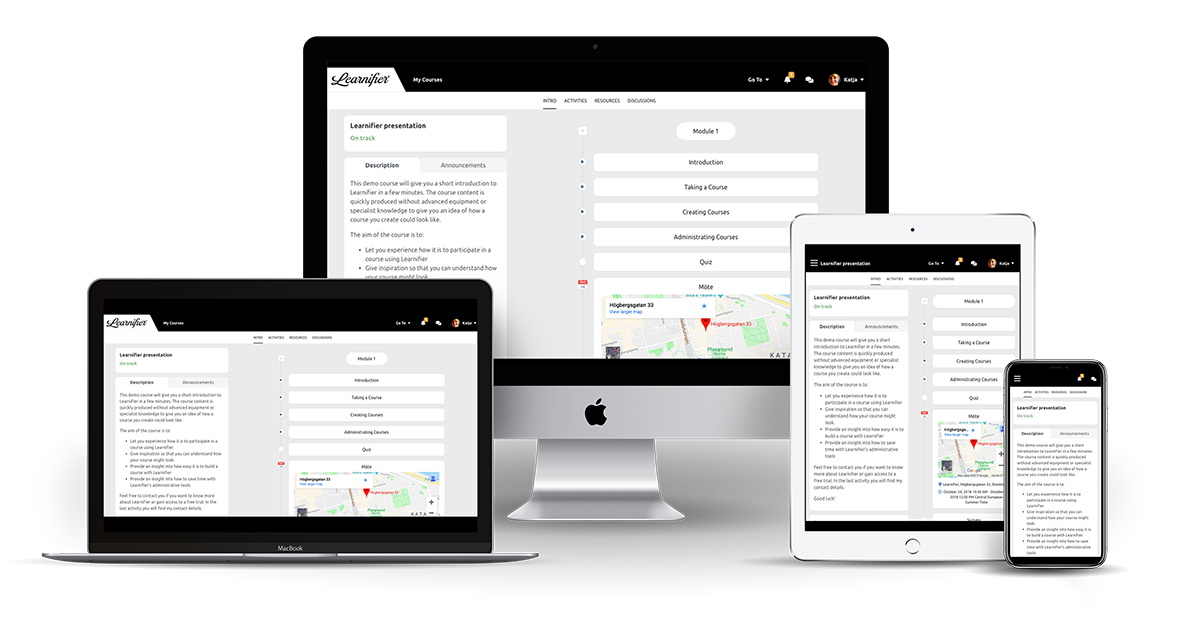 About Learnifier: A powerful tool enabling all to learn, share, and create
Learnifier is a multi-feature learning tool that makes it easy to create online courses, onboarding programs or even a learning academy. We are a Stockholm-based SaaS company that serves about 170+ customers in 28 countries. You get the best of two worlds. Technology simplified. Learning amplified.

Learn more about us and our customers here