First we updated our Learner Interface. In February it was time for the Administrators Interface and now we are proud to announce the release of our BRAND NEW Course Builder.

Available tomorrow, Tuesday the 16th of June.
Join our Product Designer in a walk-through of the new interface

Do you want to see our brand NEW Course Builder LIVE?
Go on and test drive Learnifier!


Let us know your thoughts about the new Course Builder! Write a comment or send us an email!
For more information about our features please contact one of our many product specialists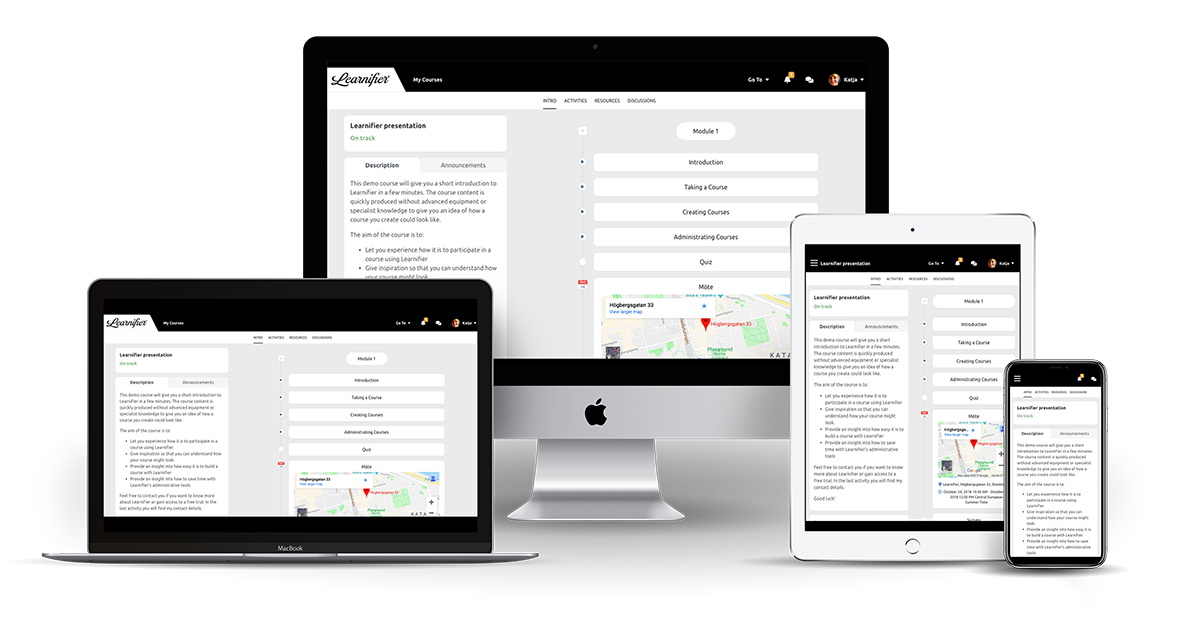 About Learnifier: A powerful tool enabling all to learn, share, and create
Learnifier is a multi-feature learning tool that makes it easy to create online courses, onboarding programs or even a learning academy. We are a Stockholm-based SaaS company that serves about 220+ customers in 28 countries. You get the best of two worlds. Technology simplified. Learning amplified.

Learn more about us and our customers here