We are excited to announce that Learnifier is moving to a new location in Stockholm. The big reason? We are growing. In the number of clients and users. In revenues. In the number of employees. We cannot think of a better way to start off 2018.
Our new office space is located in the Southern part of Stockholm, Södermalm. As of the 18th of January 2018 you'll find us in the very heart of Södermalm:
>>> Högabergsgatan 33, 116 20 Stockholm <<<
Our former office space 'The Park' has served us well the last years, and what we will miss the most is the entrepreneurial environment. However, there were 3 factors to make a move now:
More Customers, More People.


In 2017, our customer base increased by 55 percent, and we're thrilled to serve over 50 of Fortune 500 companies. This meant a 35 percent increase in revenues. Since 2016 the Learnifier team has grown from 3 to 10 persons, adding to the team: Ella Ljungman Jansson (Customer Success), Katja Moeller (Marketing), Minha Park (Learning Designer) and Niklas Wikström (Frontend Developer).

Room for growth.


We're hiring! More and more companies are digitizing their training, academy, or courses, and we want to help them succeed. We're looking for people within Sales and Customer Success. If that is you or someone you know,

reach out to us.



Location.


Even though we are a cloud-based EdTech/SaaS company, and could be location-independent, we love team collaboration under the same roof. Where better than in the creative SoFo of Stockholm surrounded by unique stores, coffee bars, and passion-driven companies.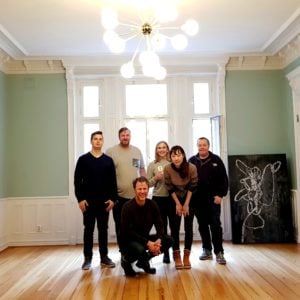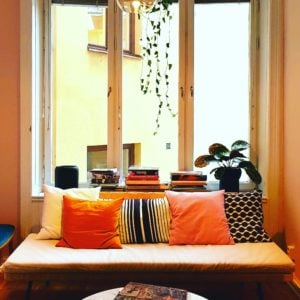 Thank you #workaroundswe for making this happen- and sending us these beautiful flowers.
These days we're still getting organized.
But please do feel free to stop by and say hi - we've got coffee!