We have been working on some improvements to the course admin interface over the last six months. Our focus have been on improving how you can manage Events and Assignments (previously Uploads). During this time, we have also built an entirely new Reporting tool. We have made this update based on the feedback we have received from all of you on how to improve the features and make them even more useful. The new Reporting feature is also a big step forward and it lays the foundation for a future where we see reporting and analytics becoming an even more integral part of Learnifier. Let's take a look at these new additions one at a time!

Events – get a better overview and take action
We have built an entirely new way of managing events and calendar invites. In the updated layout you will have a great overview of all events in the projects. If you have activated the calendar invites you will also have a quick overview on who has responded to the invite and what their response is.
You can then click on the tab, for example "Tentative", to see a list of the participants with that responded. Based on this filtered list, you can for example quickly resend the invite to the ones that have not yet responded, delete the participants that will not be attending or sending a "Thank you!" note to the ones that have responded. If needed, you can also select one or more participants and update the status, for example from "Not responded" to "Accepted".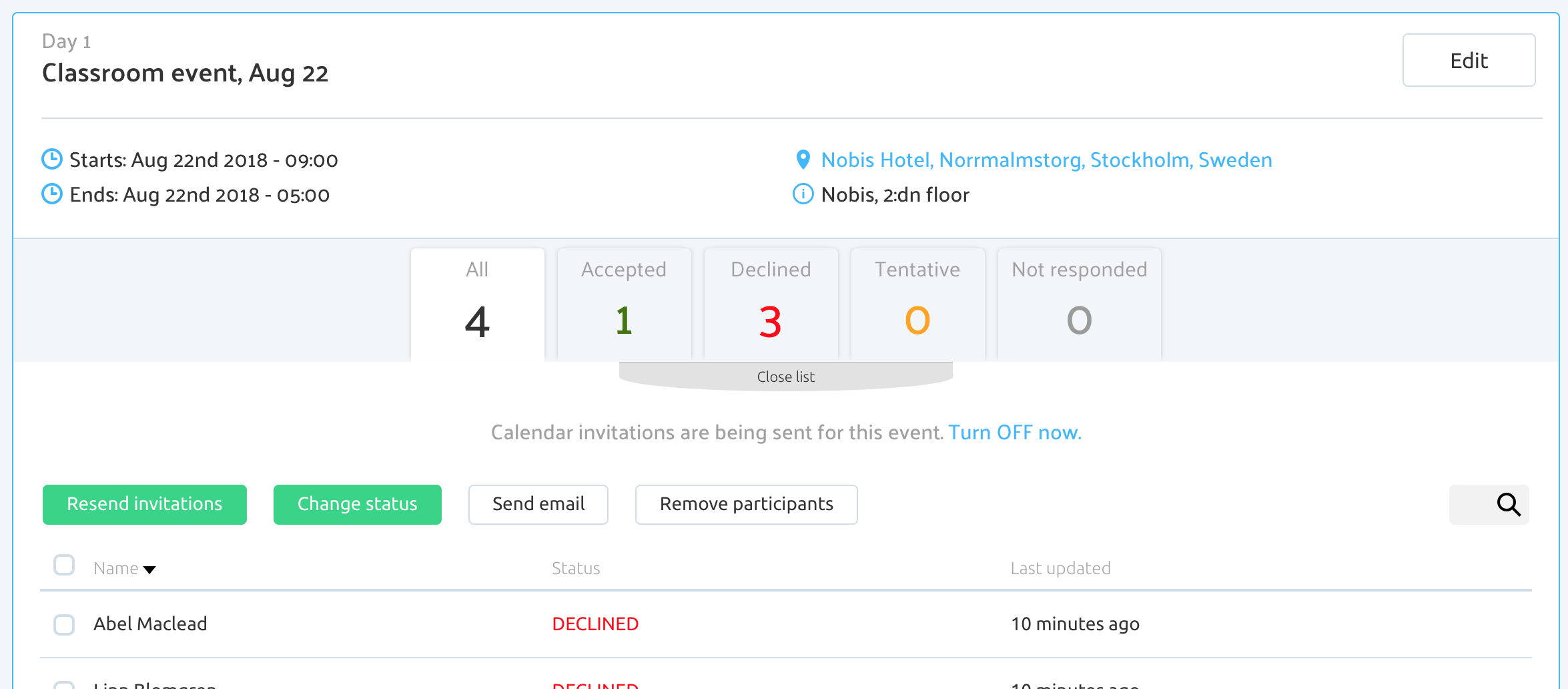 Assignments - the tab formerly known as Uploads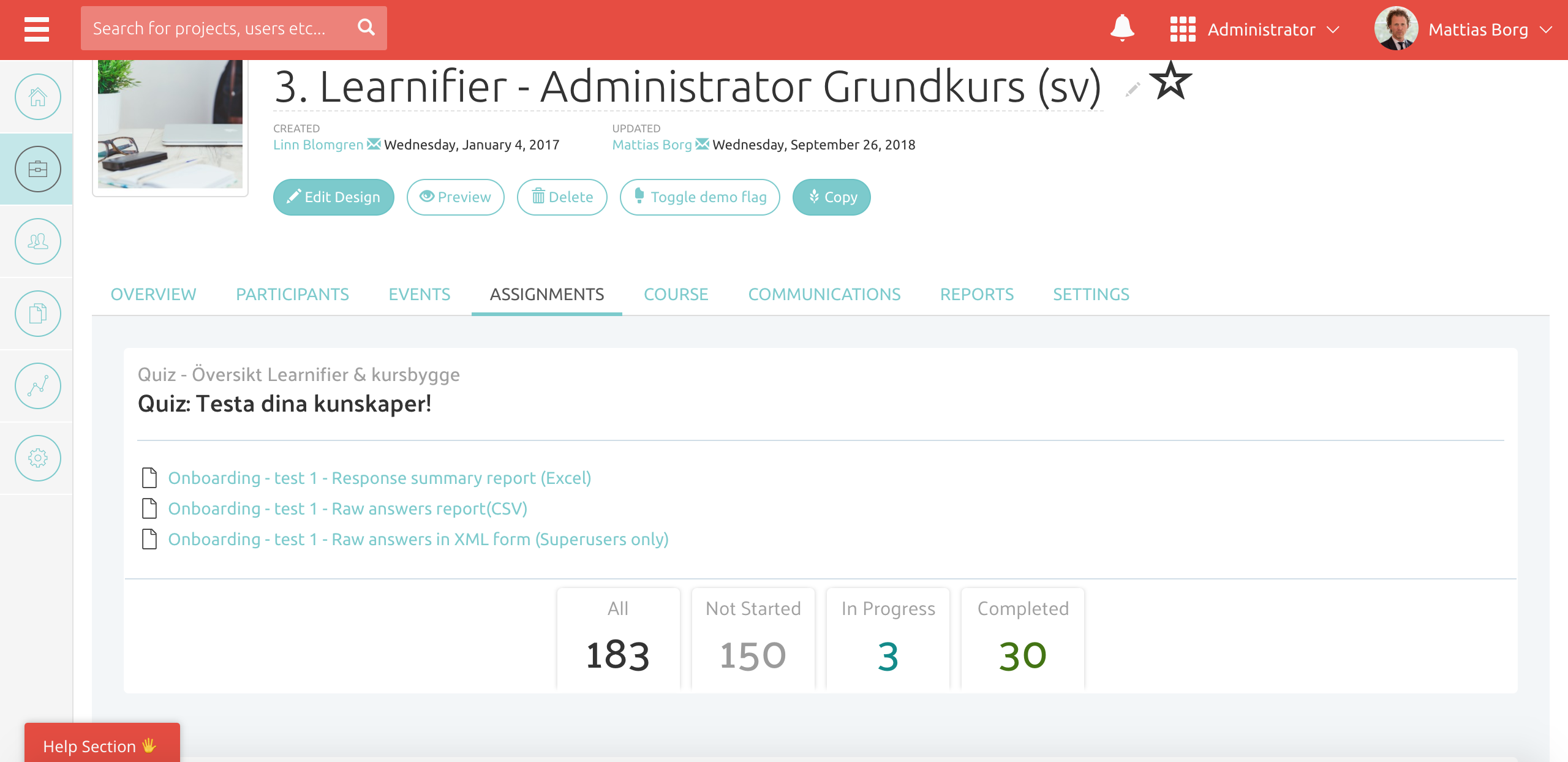 What used to be the Uploads tab have now changed name to the Assignments tab. But this is not only a change of name, also with this update comes a number of changes to make this feature even more useful and powerful.
We have updated the design and user interface to work in a similar way to the new Events tab. This means that you now can get a quick overview on the response status. You can then drill down, for example by clicking on the "In progress" list tab, and then take action on people who are in this state. This could be downloading reports or hand-ins, sending an email, updating their completion status or deleting the participant.
We have also moved the Quiz and Survey reports from the Reports tab to the Assignments tab. The idea is that the Assignment tab will show all of the activities where the participants has produced some sort of results, for example taking a Quiz or uploading a hand-in. You will therefore no longer find the Quiz and Survey reports under the "Reports" tab but rather here.
With this release we are also making some changes to the Learner interface. You have given us feedback that it is not clear to learners when they have submitted their uploads. We have now made this more clear by separating the upload and the submit steps; the learner can now upload a file without submitting it. So the learner can now upload a file without submitting it. This make is more clear when they actually submit their files but it also makes it possible to upload the file without submitting it at that exact time.
Reporting - new ways of cutting the data you need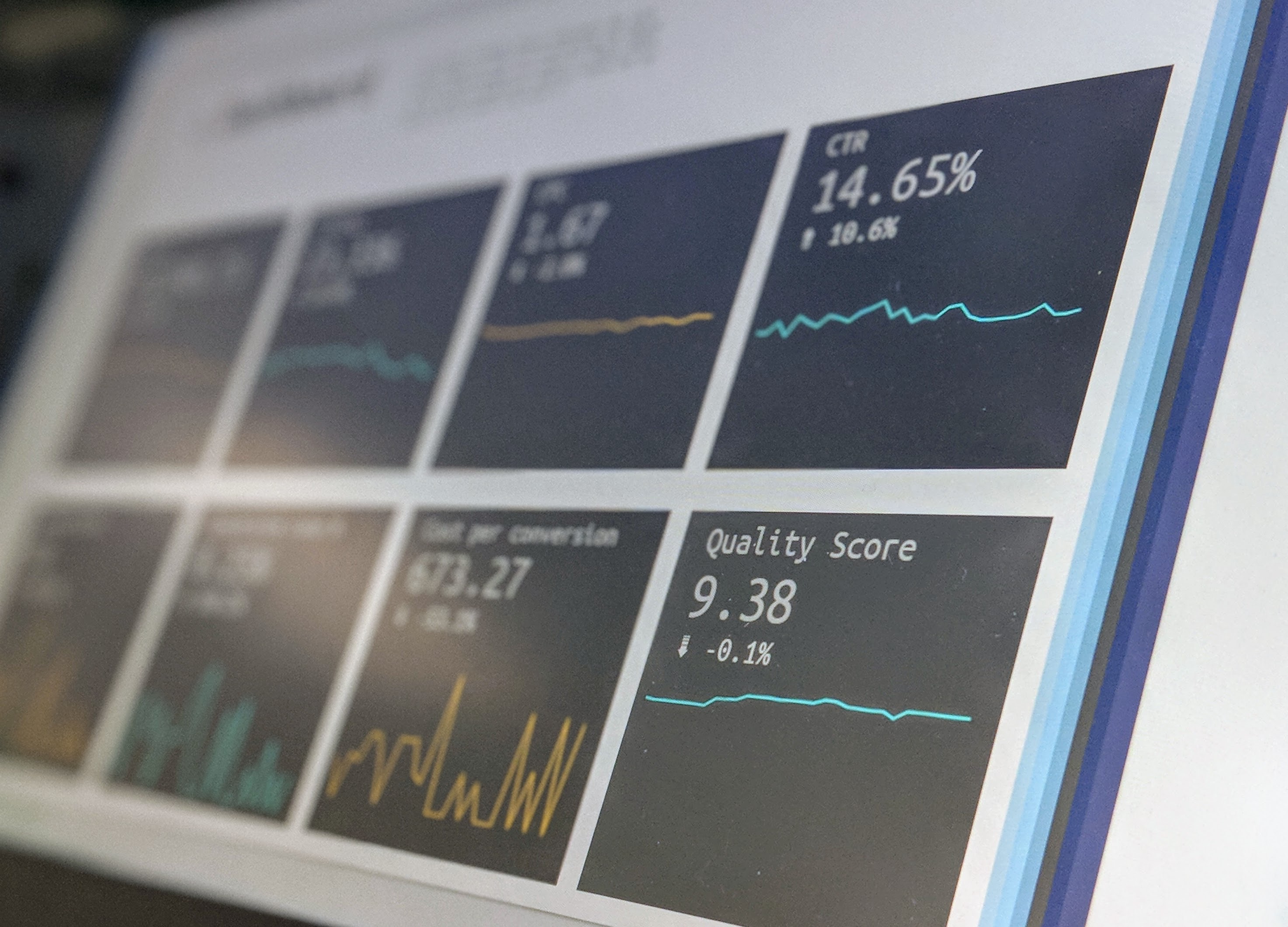 With this release we are updating the reporting functionality in Learnifier. At this stage you will find all of the existing reports but in an updated format. The new reporting tool will be available in all places where you can find reports in Learnifier. You will notice that some reports now will be generated in the background since they make take a few minutes to generate. The new reporting tool makes it possible to show data in new ways by adding a filter functionality. We have also improved the Excel export tool since we know that many of you like to cut the data in Excel to meet your specific needs.
One of the new reports that you hopefully will find both useful and interesting is the report that gives you insights on how many times email are opened and clicked. With this report you work to improve the emails that you trigger automatically in your courses.
The updated reporting feature is a first step to allow for even better reporting and analytics in Learnifier. Over time we will add additional reports and metrics designed to help you make even better decisions.

Chat. Yes, now it's here - available on request for beta testing
We are now opening up for you to test out the new Chat functionality. The chat makes it possible to reach out to other participants and to instructor and administrators. You can either start a 1:1 chat or set it up as a chat group where you invite multiple people.
Depending on your needs you can either setup the Chat to allow for everyone to reach out to each other or you can set it up so that only people that are participating in the same course can reach out to each other.
NOTE! Please reach out if you are interested in trying out the Chat functionality and we can make it available to you within two weeks.