Organizations that use LMS, LXP or learning platforms to do internal or external trainings often achieve better results than others. This is nothing new. But there are several other reasons to invest long-term in digital learning.
Recent surveys show that only 14 % of employees in Swedish workplaces feel involved. Global numbers don't look much brighter. In fact, more and more people quit their jobs to try something else, creating huge challenges for companies in all industries. Every recruit who chooses to move on before they have even started delivering, costs both time and money.

A digital 360 perspective

We have talked a lot about pre- and onboarding having a preventive effect on commitment. But your digital investment must not be limited to a good introduction. Commitment and work satisfaction are closely linked to professional and personal development within an organization and critical for long-term engagement.

To create this today you need a modern learning platform where you can tailor the content to the participants' fast-changing expectations and needs. In a good digital tool, you can quickly and easily create and edit courses, information and training materials based on what works and what doesn't. It guarantees seamless learning, satisfied users and faster conversion of knowledge.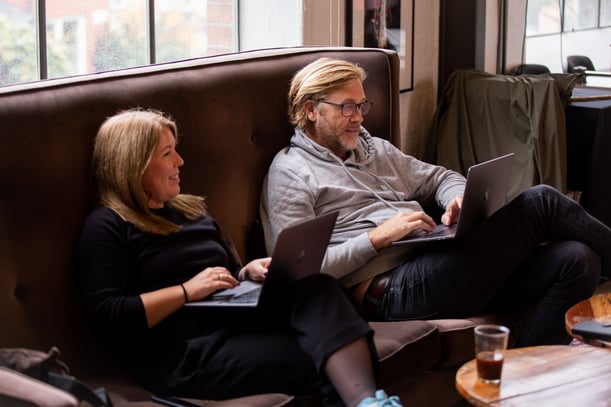 Learning that creates stronger bonds

Surveys show that motivated and committed employees have about 40 % lower absenteeism. And when you give your entire organization access to a digital learning platform, you release potential and engagement and strenghten relationships.

The fact that participants from all walks of life can come together to discuss and share knowledge with each other in one place not only increases skills and competences but also creates bonds between your employees and you as an organization.

By letting your employees learn in their own time through the platform - and from any device - you also help people focus on their jobs whilst at the same time developing them and their skills - you get a winning combination that strenghtens the bond between you and your people.


5 reasons to invest in a digital learning platform


1. You increase commitment

Research says that about 30 % of new employees decide during the first ten days whether they will stay or not. The majority decide to stay or quit within the first three months. A digital tool helps you keep the spirit alive from the moment the agreement is signed and onwards.

2. You free up time

Planning, designing and implementing a course in the traditional way take a lot of resources and a lot of time. When done digitally, you can save entire working days. And you will never have to worry about occupied meeting rooms again.

3. You streamline learning

Thanks to administration set on autopilot and functions constantly helping the participant move forward, the desired result is achieved much faster than in a traditional learning environment.

4. You don't have to guess

During the training, you can follow the participants' development in real-time so that you know exactly where extra resources may be needed. If something in the content seems unclear or doesn't fit, you can immediately adjust and improve the material. Via seamless data collection, you also get plenty of tips on how to improve the platform going forward.

5. You save and make money

The best knowledge is the one that can be measured. 42 % of companies say that their e-learning has led to increased revenue. In addition to good results thanks to increased competence, a digital tool saves a lot of money during the work. You can look at your digital learning platform as a massive knowledge convention where lots of smart people meet to exchange experiences. An important difference, however, is that you don't have to pay for the party
(at least not during the first 30 days if you choose Learnifier) ;)

_______________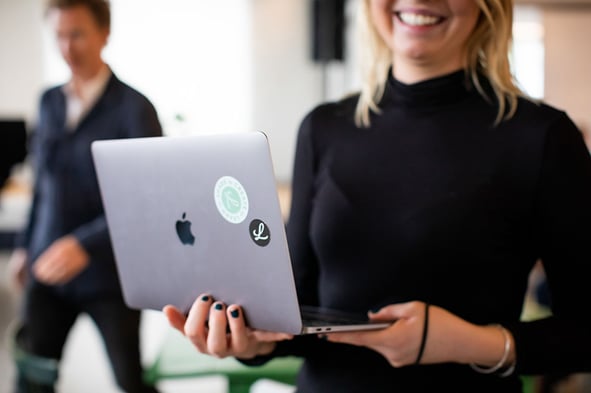 Learnifier is the leading learning platform in the Nordics.
A simple, dynamic and powerful tool for creating and sharing knowledge.