To educate, engage, and inspire both new recruits and long-time employees, the ability to create and share digital knowledge successfully is crucial. With a course catalog, you can encourage eager learners by making courses and trainings visible to everyone in your organization. We believe in exponential learning – that easily shared knowledge has a ripple effect. So don't let it get stuck within the teams!
You can add any course of your choice to your course catalog. You decide whether it's only for specific teams, or if the course should be open to the whole company. Furthermore, you can decide if there should be an approval process for course enrollment. For instance, you can have the team manager manually approve members' course requests due to security reasons, or allow them to enroll automatically.

When it comes to using the course catalog, the sky is the limit! Companies like Netonnet and SVA use the course catalog to give employees the option to widen their skills and therefore don't limit the course visibility to specific teams. Other companies, like NCS Color, use the course catalog as a way to distribute course programs externally to those who have bought a specific program. Here's what Netonnet has to say about the course catalog:


"We expect the employees to complete the courses to which they receive automatic invitations. Apart from that, the course catalog is open to everyone. You can go in, have a look and attend the courses you are interested in."


Why use the course catalog?
– Showcase your course offerings with an inspiring picture and description. For example, if you are selling courses, paste a link to the payment page in the course description and use the self-registration link as payment confirmation to streamline the customer experience.

– Minimize administrative work by using the course catalog as an enrollment means for your participants. You can choose whether you want the course open or if an administrator or team manager needs to approve the request.

– Personalize your learners' experience by letting them find relevant courses depending on their custom fields, for example, their company or role.

Want to learn more about how you can use the course catalog? Do you lack access to the course catalog today and wish to upgrade?
Do not hesitate to contact us.

_______________



Looking for an easy-to-use learning platform for your team, department, or organization that can be easily integrated with other systems? Maybe Learnifier is just what you need!
Read more and try Learnifier for free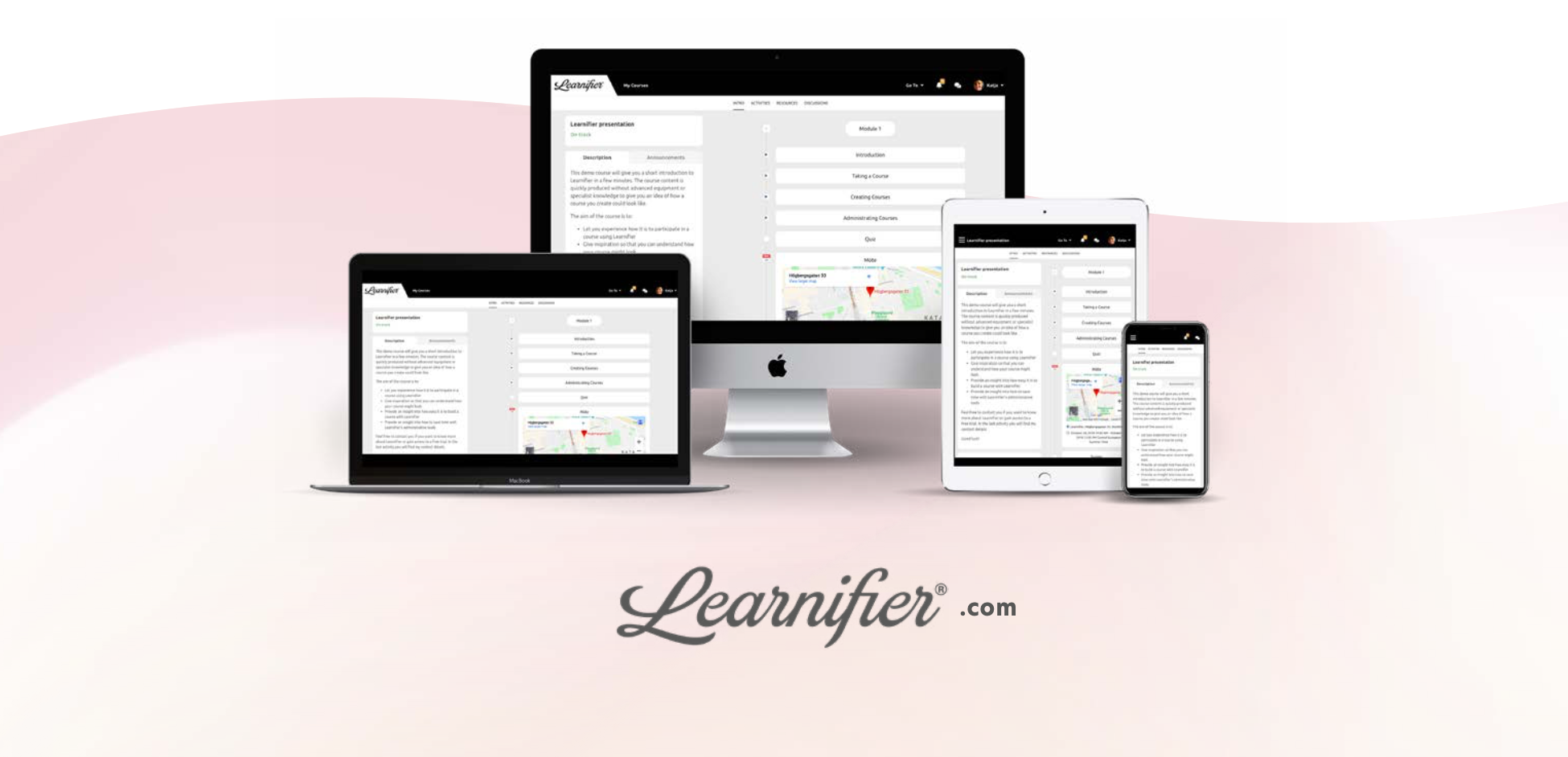 Learnifier is a learning platform used by hundreds of organizations around the world to create and share knowledge and create modern onboarding and learning experiences.