Sorting out who should be enrolled in which course can be extremely time-consuming for larger organizations with several departments. Perhaps you are using Excel to keep order? We have a better solution. Custom fields are values that can be added to a user, and are used for automatizing custom course enrollments. For example, you can enroll everyone on the sales team in a sales introduction course.
Using the custom fields functionality on its own is not as powerful as combining it with other functionalities. For instance, you can use custom fields to customize the course catalog so that specific departments see specific courses. This allows for a more personal learning experience and guarantees a safe space where questions can be asked openly.

Swedish retail chain Netonnet uses custom fields in combination with Automations to keep track of when an employee started working at the company to schedule enrollments accordingly. Other companies use them to create more advanced reports that show how different teams and departments are learning and developing.
Would you like to know more about how Netonnet uses custom fields and automations? Watch the video below!
The custom field functionality is available from the professional price plan.
Why use custom fields?
– Streamline and automate advanced course enrollments with custom field values that are representative of your organizational structure.

– Review learning and development progress for specific departments or teams by creating even more advanced reports.

– Overlook your entire learning platform by looking at what courses are most popular and what courses might need to be revised.


Want to learn more about the course catalog and how to use it? Do you lack access to the course catalog today and wish to upgrade?
Do not hesitate to contact us.

_______________


Looking for an easy-to-use learning platform for your team, department, or organization that can be easily integrated with other systems? Maybe Learnifier is just what you need!
Read more and try Learnifier for free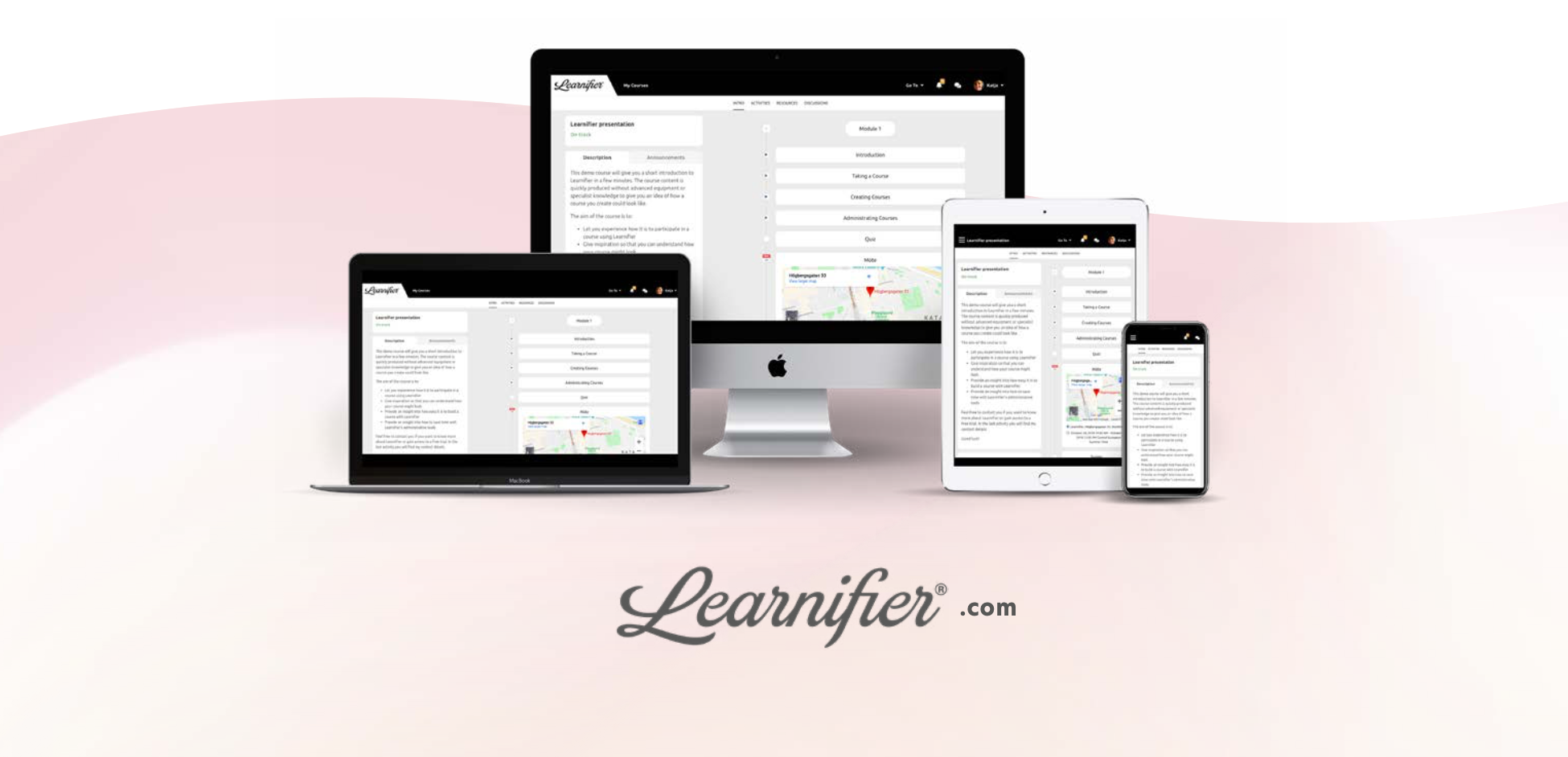 Learnifier is a learning platform used by hundreds of organizations around the world to create and share knowledge and create modern onboarding and learning experiences.