We can see that you are working hard.
It's amazing to see how many new projects our customer are creating right now and how some of you pivot your whole business over to digital.

Never before has digital training been more important!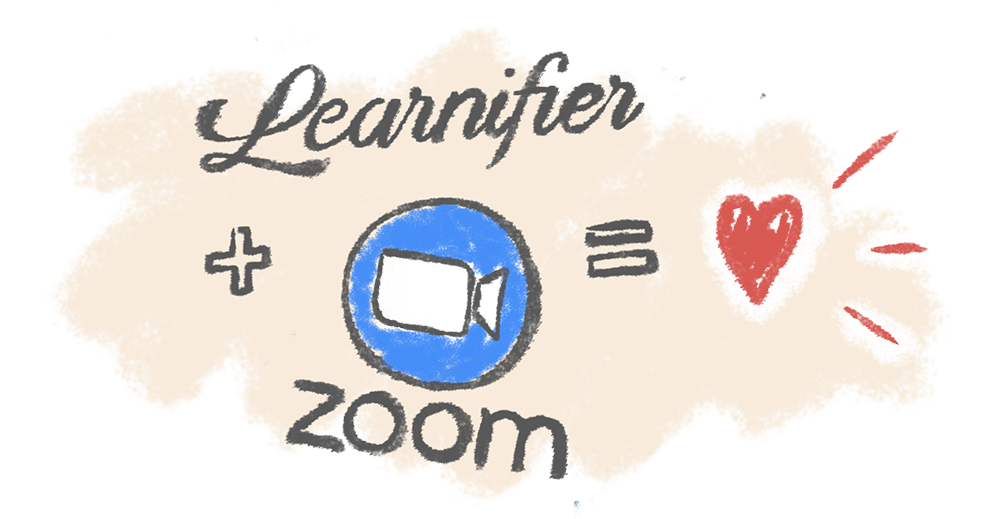 NEW RELEASES
We want to inspire you to create even more, and soon we are going to release some new functions. How does a ZOOM integration and a new Course builder sound?
We will give you more information about these functions shortly.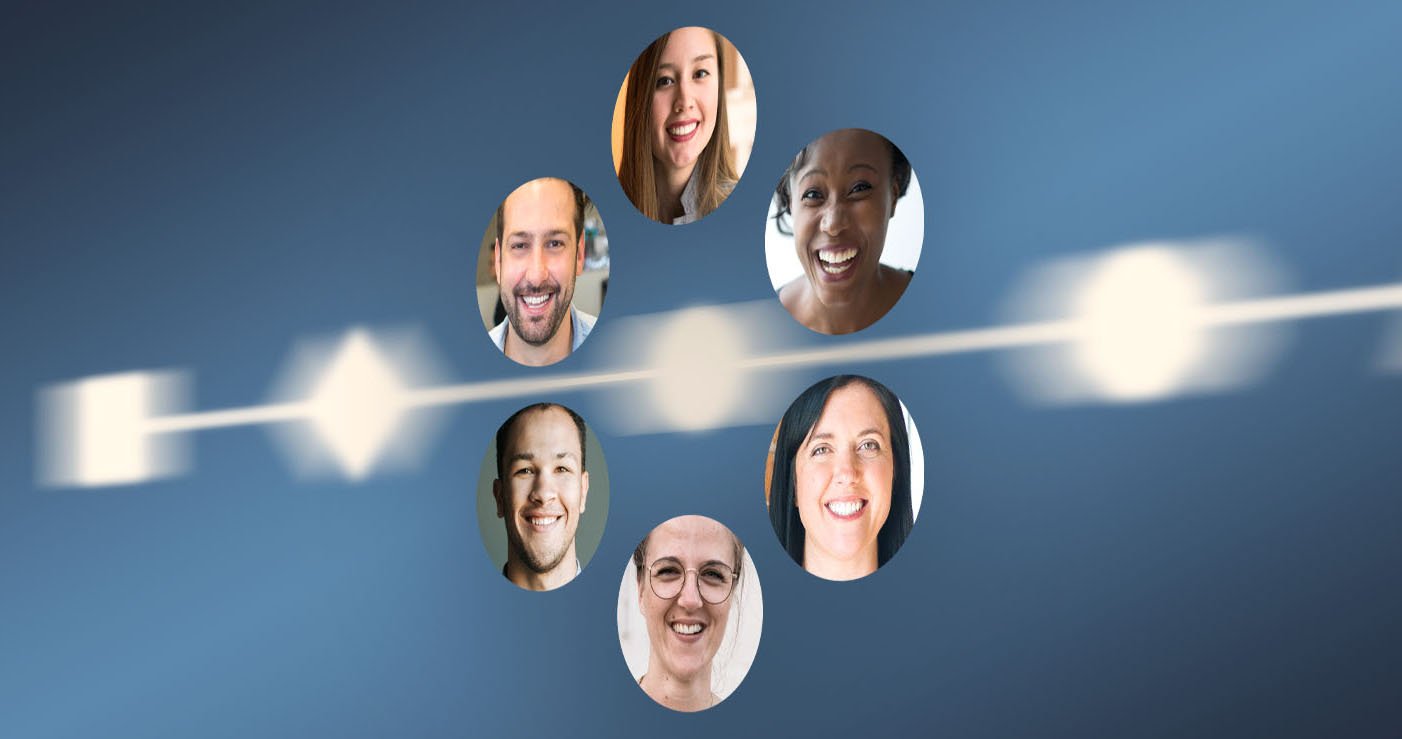 WEBINAR
VIRTUAL TRAINING IN PRACTICE*


Tuesday 19 May / time 11-11.45 AM CET
Feeling overwhelmed about changing your in-person workshop into a virtual training? Then this webinar is for you.

*This webinar is in Swedish. Do you prefer a English Webinar? Keep your eyes open, in the end of May we will have a English webinar for you English speaking customers.
Trigger your

Automation

based on a date

In our feature Automations you can set rules that trigger projects. Soon you will be able to set a trigger based on a date. We have many of you distributing onboarding courses, and this will for example make it possible for you to trigger your onboarding course on a participants start date.
*Available from price plan Professional
IN CASE YOU MISSED IT:

Improve your security with Two-factor authentication
The entire Learnifier platform is secure, but as your business grows you might need more options when it comes to the security of your account. You can chose to have two-factor authentication on your whole account, or on one of your clients, or on specific users, you choose!
*Available from price plan Professional
Make your quizzes and surveys more interactive

You can now add a video, image or an audio clip to your quiz or survey. Simply upload your media directly from your computer or from your library in Learnifier. Make your questions more interactive and let your participant for example watch a video and then answer a question about it!
Our brand new Course Builder
In the beginning of the summer we proudly announced the release of our brand new Course Builder. The interface has been updated and we hope you have had the chance to check it out!
Customize your course catalog

Do you want to show your participants a different range of courses in your learning academy? Then you should use this function, you can decide what your participant should see in their course catalog based on their user profile.
*Available from price plan Professional
Beta version live of our Zoom integration

You can now use the Zoom-functionality directly within Learnifier. You can easily add a Zoom-meeting to your course and then set a date and time and decide who should be the host for the meeting. No login process needed!
Both the host and the participants will automatically be logged in to Zoom when they open the meeting in Learnifier.
Certifications Beta version released

With this new feature you can connect a certificate to a course. When a participant completes the course, they receive a Certificate.
The participant can easily see their own Certificates and when they are expiring. Are you interested to try Certifications? Please let us know at support@learnifier.com

Want to see these new product features LIVE?
Go on and test drive Learnifier
For more information about features please contact one of our many product specialists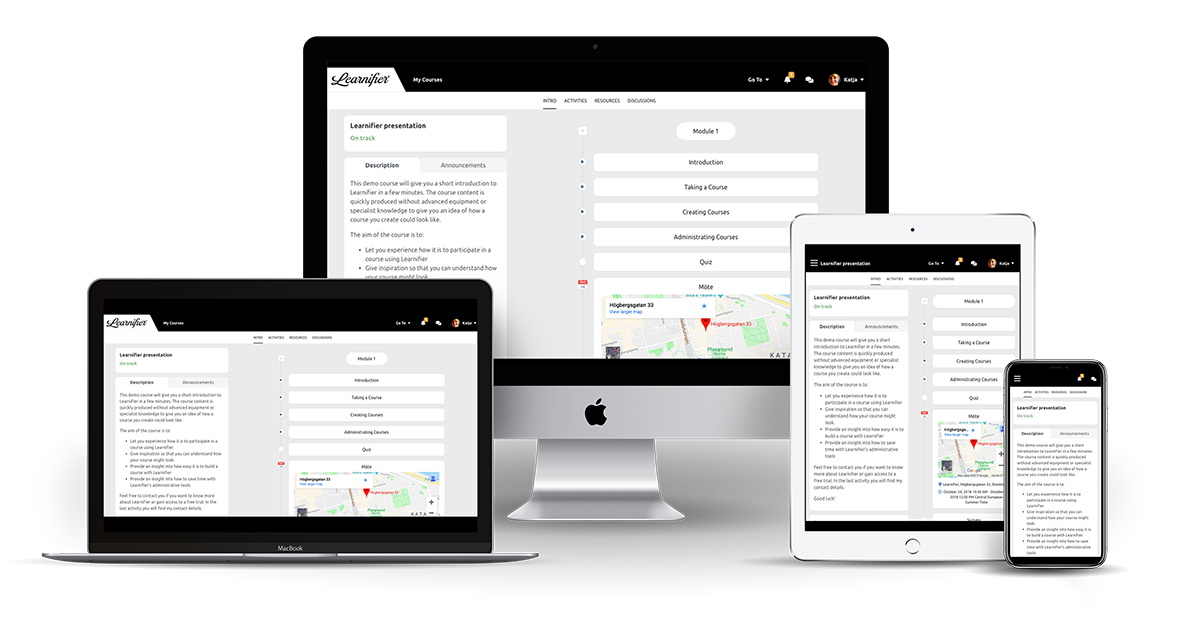 About Learnifier: A powerful tool enabling all to learn, share, and create
Learnifier is a multi-feature learning tool that makes it easy to create online courses, onboarding programs or even a learning academy. We are a Stockholm-based SaaS company that serves about 170+ customers in 28 countries. You get the best of two worlds. Technology simplified. Learning amplified.

Learn more about us and our customers here