These testing times have all been about surviving. When it comes to business and day-to-day operations, e-learning has been a lifeline and a bridge towards a brighter future. As we move into the post-pandemic territory, one thing is clear: E-learning and digital solutions are here to stay. Here, we have summarized 10 of the hottest e-learning trends that can influence your workplace for the better.
First, let's back the tape a bit and try to define the term everyone is talking about. E-learning is indeed a very common expression these days, but at Learnifier, we just call it learning. Why? Because digital solutions already are a huge part of our everyday lives, so it's only natural for learning to adapt as well. But for now, let's just stick with e-learning. Here, we break down why it's so important and what areas and trends you will want to explore.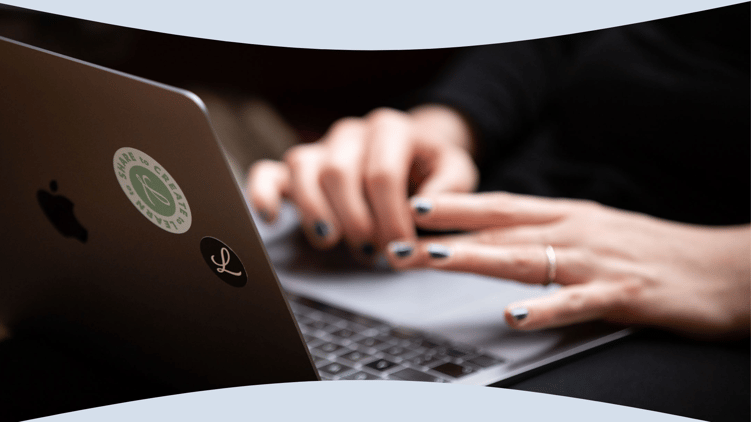 Why e-learning?




Why do you need a 360 perspective on your e-learning? Because digital transformation is your route to the future, simply put. Any organization or business looking to streamline their everyday operations or wanting to create a more efficient workflow will benefit greatly from integrating an e-learning system with their current offering or learning methods. Those who wait or hesitate will most certainly fall behind, that's the harsh truth.

Getting on top of different e-learning tools is also a way to minimize risk. For instance, those who were up to speed and could easily adapt and adjust their operations digitally using e-learning took much less of a blow from the pandemic than those entirely relying on traditional, manual ways of sharing important knowledge.

Better late than never, however. After all, we are all about learning.
Discover the 10 biggest e-learning trends of current times and get ready to join the e-volution!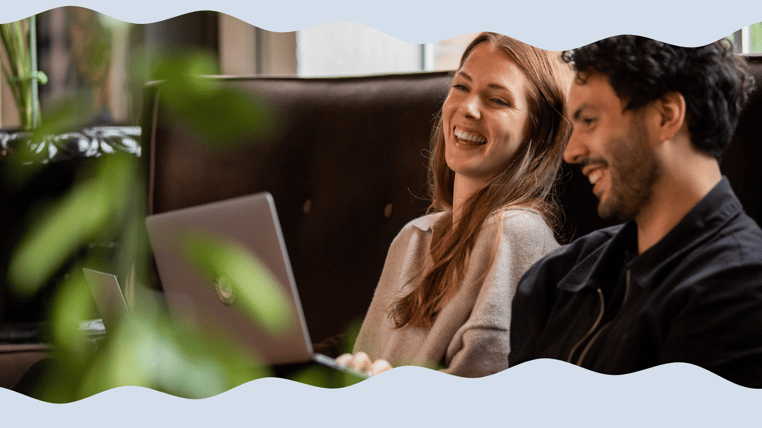 E-learning Done Right:
10 Inspirational Trends Spotted by Global Experts


1. Blended learning – the best of two worlds



Blended learning isn't a new term. It refers to e-learning mixed with traditional learning and virtual training. During the pandemic most companies relied solely on e-learning, realizing it had both great benefits and limitations. Post pandemic they can easily move on to blended learning, so something great certainly came out of all this.

It's not until now that people have realized how beneficial this method really is. This is strange, considering that you get the best of two worlds – the physical and the digital aspects of learning. For many, it is no longer a question of e-learning vs classroom learning. Now, the race is on to incorporate digital elements in the day-to-day operations and come out on top. This is more than just another "e-trend" – blended learning is truly an industry game-changer.
2. Improved features & functions – for all those online meetings



Frozen frames. Crappy connection. Sound failure. And a bad hair day on top of that. Another perfect online meeting for the books, ey? Yes, we've all been there, but there's a light at the end of the tunnel. New features and updated functionality in LMS and e-learning tools will take remote work to the next level. That's an industry promise.
3. Data tracking – e-learning software and numbers



E-learning is evidently efficient for spreading knowledge. But is it profitable? Businesses and organizations that incorporate e-learning naturally want to see how it affects the numbers. Therefore, analysis and data tracking are on the rise. For anyone working with e-learning, this is a very important element, as information is the key to improvement. At Learnifier, we always talk about the importance of "trial and error" – knowing what and where to improve is simply crucial for success.
4. The human touch – e-learning made physical

A common notion is that virtual learning can never replace real-life interaction. Humans seek humans, right? While this is in some ways true, it doesn't mean that e-learning can't incorporate the human spirit and be just as engaging. Personalized live content is already a big success factor in the digital landscape and something we will see a lot more of ahead. And let's not forget one important thing about our fellow humans – sometimes they just make us want to push the mute button. In an e-learning tool, you can.
5. Virtual training – a revenue booster



Some sources claim that 98 % of all companies had included virtual elements in their training programs 2020. Although the reason is obvious, many were probably surprised by how much it affected the employee revenue and the overall profits. As for the employees, the majority (about 90 % according to some) now wants to continue working remotely at least part-time, which means traditional in-person training will no longer be an attractive option. Dedicated digital onboarding and training programs are currently the very definition of e-learning and will continue to be so for years to come.
Read more about creating inspiring and engaging onboarding programs and courses
6. Mobile-first – for quality e-learning on the fly



Most of us couldn't go a day without our smartphones. Yet, in most industries, our phones haven't yet been fully established or accepted as our main working tools. That's about to change. E-learning is rapidly moving from the notion of mobile-ready to mobile-first. More and more people discover the benefits of starting and stopping their training and work duties on their own terms, anywhere at any time. Naturally, e-learning adapts to the users' needs.
7. Microlearning – enabling efficiency

With remote work on the rise, the long-format training sessions will no longer be as suitable. The transformation to microlearning – short content or interactive classes – is a much better option. It's also proven to be an extremely efficient way of grasping new knowledge. When you can break down the most important bits to 10–15 minutes and keep the attention span on top, why drag things out?
8. Social learning – training adapted to daily (digital) life

Collaboration platforms such as Slack and Zoom are already well established within the company culture. But other social channels have also proven to be very useful for training – everything from Facebook to YouTube and beyond. As social media is such a big part of our daily lives, that's where a lot of the communication, interaction and work training will take place ahead. It's well-proven that "teaching others" is a very effective way of learning – and social interaction is a core component of integrating what you have learned. With an online tool, you can easily set up a social learning activity that doesn't rely on space and time, which is a big advantage in modern-day work life.
9. Mixed-reality – your daily dose of sci-fi



What used to be the definition of the future, is now a reality. Virtual reality, that is. This e-learning trend has been on everybody's radar for years and now we see the rise of one advanced training technology after the other. Creating – for instance – a 3D environment isn't exactly cheap, so for many VR probably remains a bit abstract in an "Elon Musky" kind of way. But when these features are fully established within our current operational systems, it will have a tremendous impact on the way we learn and share things.

Curious about VR and AR?
See our webinar together with the VR/AR platform Vobling!


10. E-learning

Wait, what? Yes, you read that right. While all topics mentioned above are smoking hot, e-learning itself needs to be recognized as the biggest current digital trend. Everyone, in all industries, is catching up and finding out about the many advantages, functions and features of e-learning tools and systems. The times we live in has forced e-learning upon us, whether we like it or not. However, seeing all the positives it brings to a modern business – big or small – it's unlikely to go away any time soon.
E-learning is a trend worth following

Everyone wants to lead. But to do so, you must first learn to follow.
Learnifier is the no 1 learning platform in the Nordics – a position we've reached by taking inspiration and knowledge from others. E-learning is a universe of its own and one that keeps growing exponentially by the hour. In fact, the term we do want to use is exponential learning – a constant growth of knowledge that spreads automatically across your organization and beyond.
Would you like to find out how you can create and share knowledge with employees,

members, customers, partners or other important groups, you want to reach?