Learnifier, the leading learning tool in the Nordics, has recently been awarded the DI Gasell prize, and was mentioned as one of "Sweden's 90 hottest fast-growing tech companies" by Breakit. Learnifier founder and CEO, Mattias Borg, tells us more about his company's success and lends his view on the future of learning.
Today, over 300 customers use the Learnifier platform to create easy, engaging and efficient learning. In a world where the demand to learn and relearn is constantly growing, technology is always important. However, the biggest key to Learnifier's success is another.

– We are constantly refining the tool, or the platform if you will, to meet customer needs. But while ongoing product updates are standard for modern cloud solutions, it is less common to provide the customer with guidance on how to organize and build a learning culture. This is where we stand out, explains Mattias Borg, CEO at Learnifier.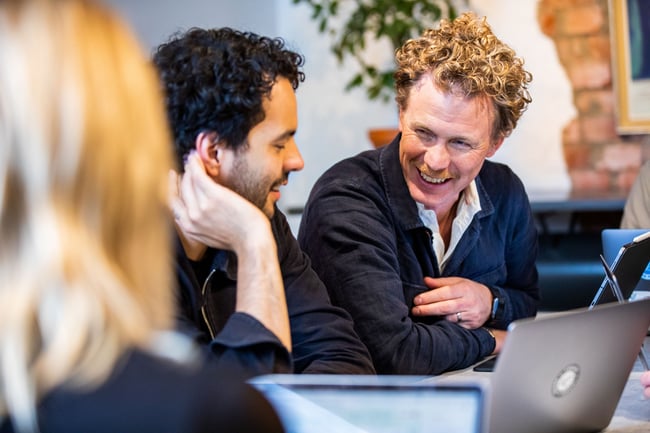 A transformation journey for future challenges
Every day, Mattias and his 45 colleagues in Stockholm work on establishing the phenomenon of "exponential learning" – a natural result of the digital transformation many businesses are now undergoing. Learnifier's long-term goal is for all complex organizations to be able to ensure easy, and flexible knowledge sharing between teams as well as externally to partners, customers and members.

– These things are already business critical for all our customers today, and vital for future challenges. The digital train is taking off, and we are happy to assist our customers throughout the journey.
Reinvestment a recipe for success
At a time when investors have started valuing profitability over growth, Learnifier has managed to get ahead entirely on its own. Mattias doesn't think the change has affected the company very much at all.

– We have grown organically since day one. By reinvesting all funds into the business, our revenue grew by 57 % in 2021, and we're seeing the same pattern for 2022 and beyond. Our focus is continued profitability where profits are reinvested in growth.

The target image is clear and the whole organization is onboard: Learnifier must grow in its existing markets, but also in new ones based on the company resources. However, venture capital or an IPO is not out of the question.

– For the next step in our growth plan, we will probably want to add additional resources, and we are open to venture capital. We always choose the best solution given the situation, and the same goes for the development of our product. So far it has been a strength.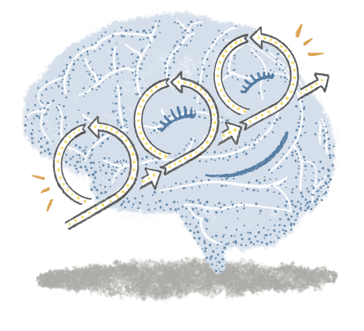 A roaring space rocket

For a company like Learnifier, there are many challenges that need to be managed on an ongoing basis. For example, the fact that they have doubled in number in 2022 alone. Mattias compares everyday life to riding a roaring space rocket.

– It can be a bit overwhelming, but that just shows we're developing. Those who prefer a quiet, comfortable and slightly less exciting journey should maybe look elsewhere.

In everything that's happening, Mattias often experiences moments of pride. Partly from seeing how his colleagues develop and help each other, but also from brave customers who discover the platform's possibilities.

– They often use the Learnifier platform for things we never thought of or knew were possible. The fact that some of them share their experiences in our Customer Stories is truly a testament to the power of exponential learning. Knowledge sharing between customers is an important part of the way forward.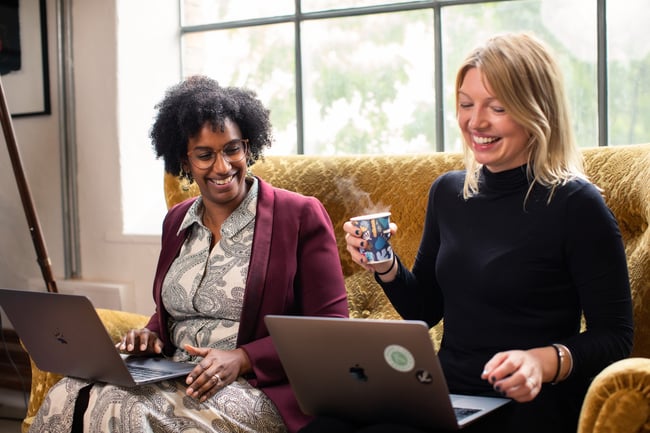 A work culture built on trust
Learnifier has been very active in building a culture based on trusting relationships. Structures and work processes are tailored to favor as much self-leadership as possible. Allowing private life and working life to feed each other with energy, is another important piece of the puzzle.

– All this becomes especially important when the work environment is full of changes and challenges. Finding the right balance may sound easy in theory, but requires a lot of hard work in practice.

The DI Gasell award and Breakit's mention of Learnifier as one of Sweden's 90 hottest fast-growing tech companies, are fine proof of a well-functioning concept and a booming business. At the same time, awards like these are not top of mind when Mattias and his colleagues are developing the product and the business.

"Our customers are central to our success. Maybe everyone says that, but in our case, we make the entire journey together with the customer."


– It's flattering for the team, and nice that family and friends can learn more about what we do. But my biggest hope is that our customers understand how central they are to this success. Maybe everyone says that, but in our case, we make the entire journey together with the customer. The tech part is just the beginning, concludes Mattias Borg.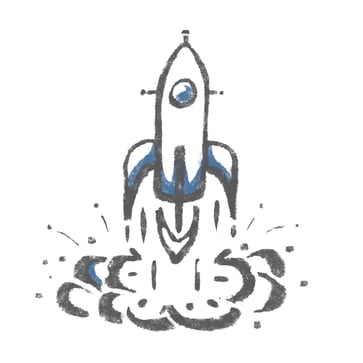 Mattias Borg's 3 tips for tech companies on a similar journey
1) Keep one eye on the slope and one on the horizon
As a skier from Östersund, this advice feels appropriate to start with. We have worked very closely with brave customers who have been vital to our journey. The challenge has been to meet the short-term needs of each customer to generate revenue along the way, without losing sight of the fact that we are building a SaaS solution that should be scalable. In addition, with a business model that we knew early on would be based on subscription revenue.

A journey like ours requires ongoing problem solving – the eye on the slope. At the same time, you need to have a clear vision of where you want to be in the future – the eye on the horizon. Decisions that may seem contradictory to the long-term vision are sometimes required in the short term, but if you do it consciously, it can be a success factor instead of a problem.
2) Aim to be "perfectly understaffed"
During an accelerator program in San Francisco, one of our mentors highlighted the importance of being "perfectly understaffed" – which means constantly being a little short on resources. The advantage is that it becomes very clear where the next recruitment needs to take place. You also avoid the problems of an overstaffed organization, where people start creating projects that are not really a priority. In combination with being perfectly understaffed, you should also have a vision of what organization you want to build in the long term and create the conditions for it.

"Focus on solving real challenges for real customers."


3) Focus on solving the customer's problems
This one is hardly new, but worth repeating – keep focusing on the customer's problems instead of overthinking market channels and features. When you take care of solving real challenges for real customers, you still create good conditions for everything else that is also important.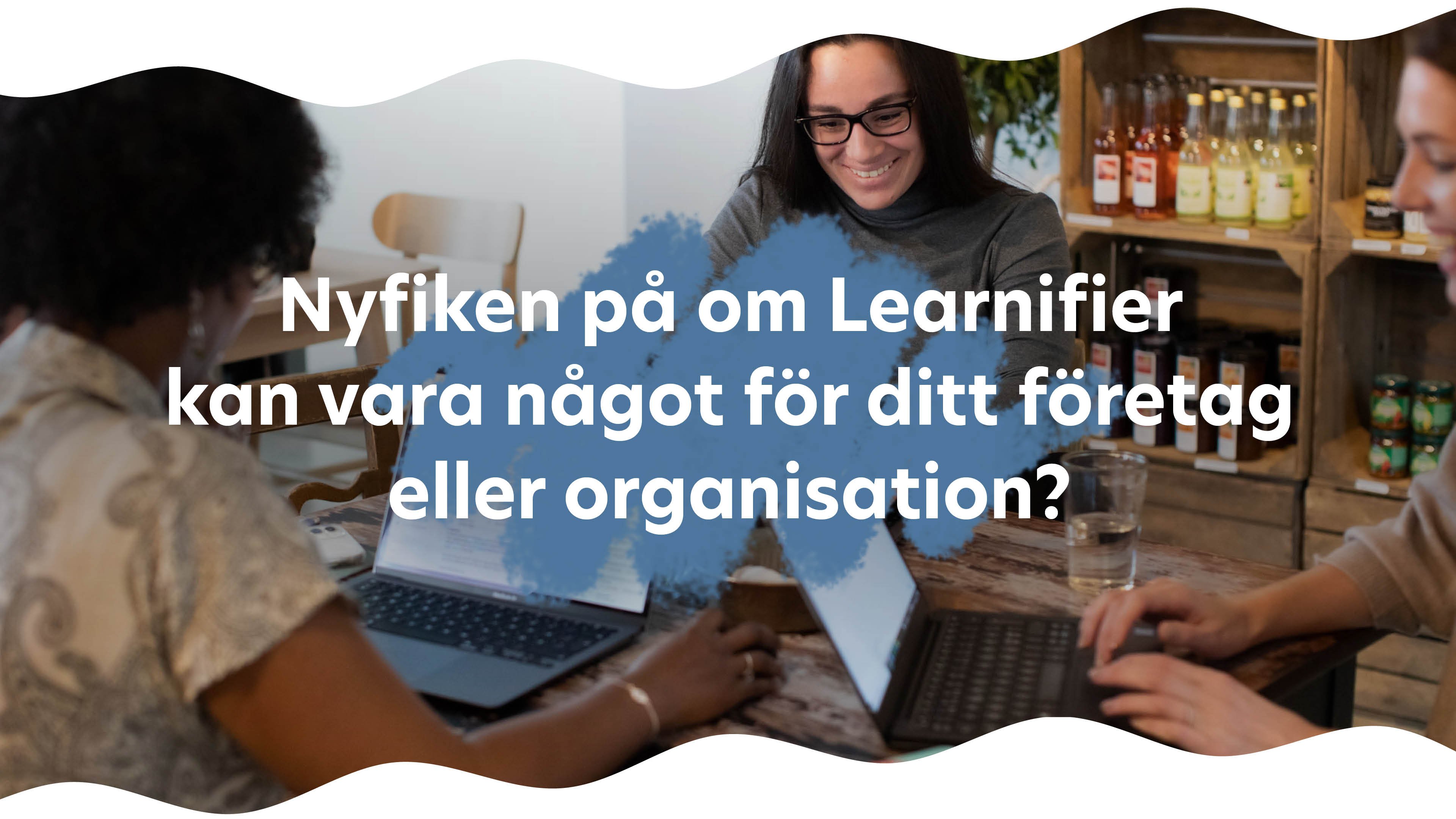 Learnifier is an easy to use platform where you easily and effectively can share knowledge and create and administrate courses. Today over 300 companies and organizations of all sizes and from all over the world work with our learning platform.