Aditro develops solutions within HR and Payroll that will make everyday life easier for the customer.
The company, whose motto is "We move the world of HR", is at the forefront of the Nordics when it comes to modern technology and applications. Belgian SD Worx acquired Aditro in April 2021, which means that they are now also part of Europe's largest supplier of HR and payroll services. In other words, a real adventure awaits around the corner where Aditro's approximately 550 employees will be part of a company with more than 5,000 employees.
We talked to Aditro's People Operations Business Partner, Erica Kron-Owen, about their successful implementation of digital learning in their organization.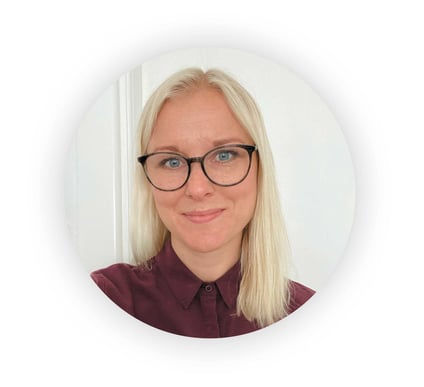 Tell us about yourself Erica! What is your role and what does it mean?

– My name is Erica Kron-Owen and I work with People Operations at Aditro. I am part of a team of five people in the Nordics, which means that we are all generalists and work with all areas within HR, always focusing on the employee experience. Our job is to support Aditro's managers in all activities related to HR, leadership and employeeship.

What is the most fun about your job?

– I would say the variation and that I get the opportunity to have contact with so many colleagues in different countries. It is fun to work in a broad role that is both strategic and operational and that I get the chance to be involved in various development projects.
Which HR system do you use :)

– We work in the systems we sell ourselves :)
We are involved in "piloting" new solutions and modules, which is fun and interesting. In this way, the People team get even closer to the end product. We are not only a support function but also work closely with development and product owners and provide feedback on both functionality and user interface.

| | | |
| --- | --- | --- |
| | Prior to our investment in digital learning, our in-house competence development took place mostly via lectures, via run throughs in conference rooms or online via Teams. | |
Who do you need to convey knowledge to in your organization today?

– Leaders and employees.

What can be challenging?

– I would say that the biggest challenge is often time, resources and prioritization. At People Operations, we advocate continuous and proactive work with competence development. Managers and employees of course have their daily work in focus with customer contacts and continuous deliveries and it can be difficult for them to take the time to prioritize training initiatives.

What was important to you when you started investing in digital learning and technology supporting it?
What challenge did it solve and what do you want to achieve?

– We started working with digital learning when we wanted to create as effective, simple and easily accessible learning as possible in the organization. To do this, we knew that we needed to get a user-friendly, easily accessible and flexible tool. One that gave us the opportunity to create and target courses to different groups and at the same time be able to easily administer our courses (send invitations / reminders, follow up, etc.) It was important that this tool could also be integrated with our own HR system.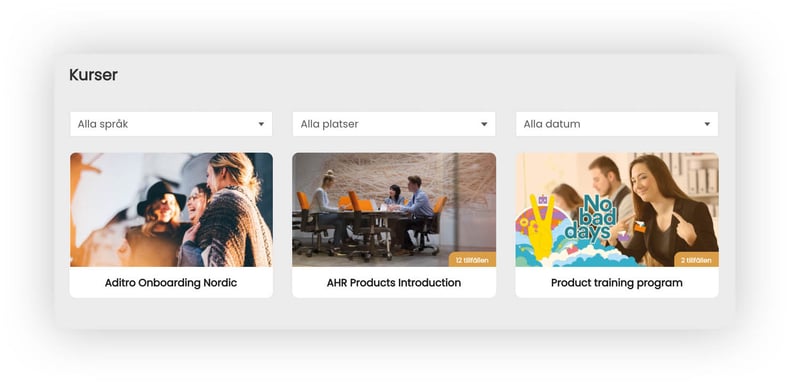 – Prior to our investment in digital learning, our in-house training took place mostly via run throughs in conference rooms or online via Teams. Information and knowledge was also shared a lot via our intranet and various forums. Learnifier's learning platform enables us to gather training and information aimed at several employees in one place, packaged in a nicer and more accessible format.
| | | |
| --- | --- | --- |
| | With digital learning, we have raised the minimum level in certain areas of competence, such as knowledge of our systems. It has also been easier to reach more people in different areas that need extra focus. | |

How do you work with digital learning?

– We use digital learning for our in-house training courses that we create in Learnifier.
For example, we have onboarding of new employees, courses about work environment for employees and managers (which has been extra important in the past year), leadership training and systems training.

Your internal academy looks very nice. How did you create the courses? Did you hire any external help or did you do everything yourselves?
– We have created most of the courses ourselves. Companies often have a lot of information, but it's about repackaging it in a more user-friendly way. A challenge is to shorten and divide content and create a good mix between text, film, images, quizes, etc. However, the Remote Leadership training for our managers was done by Deducate, an external company that works with leadership development.

You have made an integration with Learnifier. How is it structured and what value does it create?

– We have chosen what employee information we need in Learnifier, for example if you are a manager or not, what part of the organization you belong to or something as simple as an email address. This makes it easy for our employees to log in with Single Sign On and for course admins to invite the right participants to each course.
| | | |
| --- | --- | --- |
| | With a combination of flexible digital learning and a forum for dialogue, I believe that most people learn the best! | |

What is the biggest aha experience you have had so far when it comes to introducing and developing your employees through digital learning?
– How flexible it is to create learning with different types of elements with the right tools and how easy it can be to automate who should receive an invitation (controlled by start date) and to follow up who completed a course. It has also been easier to collect feedback as we can add an evaluation as part of each course. In this way, we can continuously update and keep the content interesting for the target group.

We have also learned a lot about how we can create better conditions for digital learning. During the spring, for example, we had training in three parts for all managers in the Nordic region within Remote leadership. After each part, we have had a joint workshop via Teams to reflect and discuss exercises and sections the managers went through in the digital on-demand parts of the course. We see that this way of working increases learning and interest in competence development.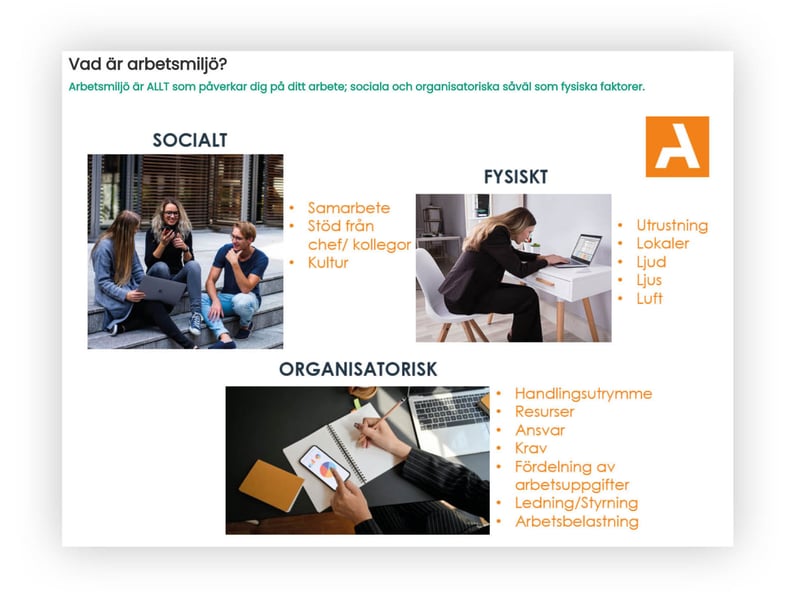 If you could choose 1–3 results you have gotten so far by working with digital learning?

– We have raised the minimum level in certain areas of expertise, such as knowledge of our systems. It has become easier to reach more people in the areas that needed extra focus, for example how to create a good working environment, something that has been a little extra challenging during the Pandemic.

What is your dream scenario going forward?

– For more employees to start using the Learnifier tool for their competence development and also use the platform to complement other learning activities.
How has your work with digital learning so far contributed to helping you move forward towards having effective, simple and easily accessible learning in the organization?

– Above all, we have been able to collect and clarify previously distributed content and simplified it. Participants can now complete training when, how and where it suits them. They can split trainings and go through a few activities and modules at a time, complete them from the computer, mobile or iPad, and so on. Hopefully this has made it easier for our employees to take the time to develop skills.

Is traditional learning, for example in the classroom, a thing of the past now?

– No, I truly believe that we must continue to mix learning activities, as digital learning does not fully replace the need to meet physically. We also need to discuss, reflect and train together. With a combination of flexible digital learning and a forum for dialogue, I believe that most people learn the best!

Interview by: Rebecca Cannerfelt
_______________
Learnifier – Create courses fast and easy
(and have fun doing it)
Read more about the possibilities of the Learnifier tool by
clicking the image below: