Since March 2021 all of the Learnifier employees work fully remote until we find our new space. Every week we check in with one Learnifier, getting a glimpse into their remote work life and get their best tips for wellbeing and productivity. This time we interviewed our tech-savvy world traveller - our Co-Founder and CTO Jerker Klang!
Hi Jerker, what do you do at Learnifier?

- I am the Co-Founder and CTO.

Exciting. What does it mean and what do you do on a daily basis?

- I lead a team of engineers so I have a lot of meetings such as 1to1:s and team meetings. I'm also the Lead Architect for Learnifier and still also do a lot of development myself as well. Some of the responsibilities as the Lead Architect is to oversee that the technical aspects of Learnifier remain top quality. In addition, I also try to make sure that everyone attends the very important digital 3 pm fika break every day. :)

(Editor's Note: Fika is a holy Swedish daily break where you socialize, drink coffee or other preferably warm beverage and perhaps eat some cookies or other goodies.)

What do your days look like now and where do you work (location)?

I work from home west of Stockholm City. I also sometimes work from Skövde (Beautiful city south of Stockholm). Before Corona I used to go on many "workcations" and work for a few months in Asia such as in Bali and Malaysia. As soon as I can I will try to go on another workcation again.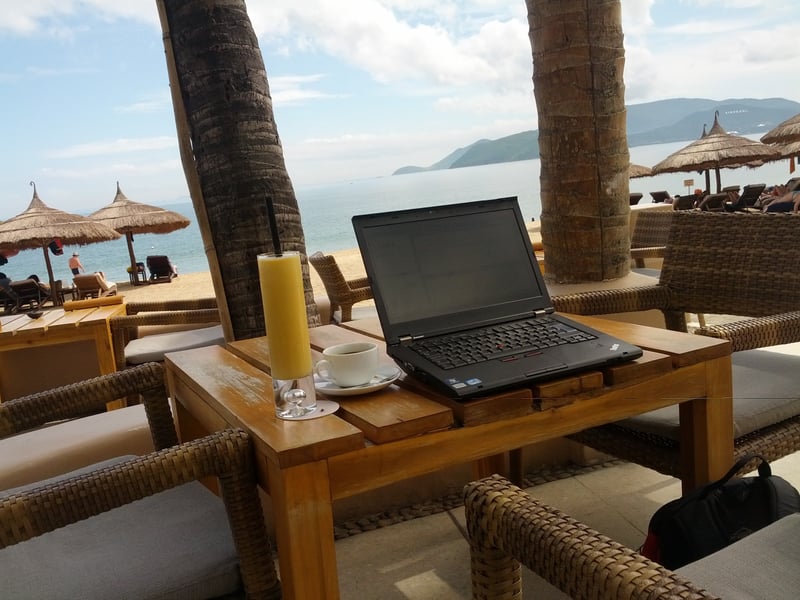 How did you end up doing what you do and working here at Learnifier?

- I am one of the Founders of Learnifier and how this came about is really serendipity and fortunate circumstances as I would like to say.

I was working as a Software Architect at Nordea, a large Swedish bank. One day I felt I wanted to do something different - challenge myself and develop myself as a developer and try my hand at being an entrepreneur. Through my previous Manager at Nordea I got to know Mattias Borg, Learnifier's CEO and Co-Founder, who was then working as a consultant for a large leadership development company.

Together we founded Dabox in 2006 to help companies to digitize learning. This gradually developed more and more and in 2012 we changed the name to Learnifier, started working with other companies and we have been developing ever since. From a few customers at the start to around 300 today which is really cool. We have also grown in terms of number of employees. From only a few a few years ago to almost 30 now.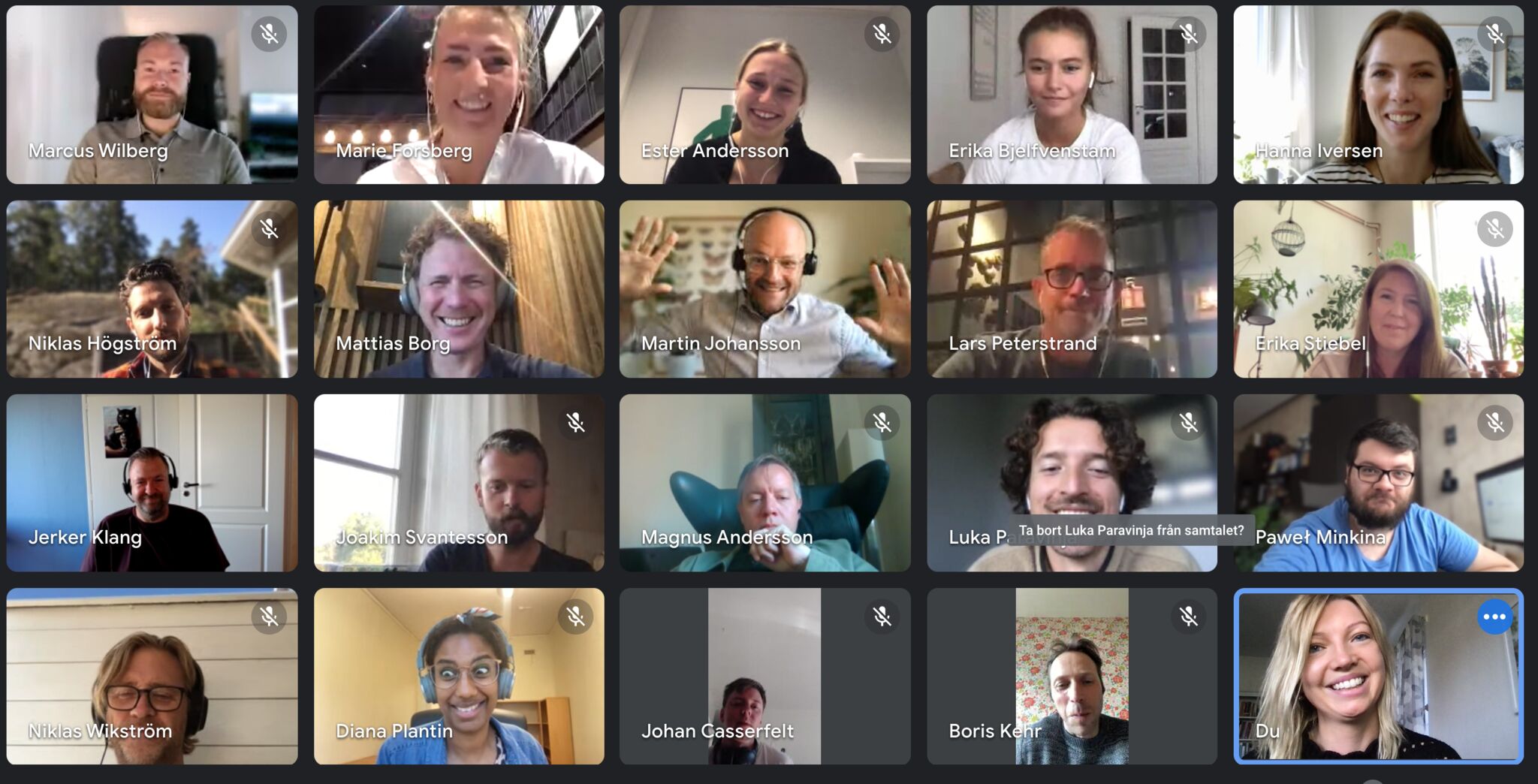 What is your main Superpower and how has it helped you now during Covid?

- It is that I can keep track of many details at the same time.

What are some of the big work challenges you have faced during Corona?

- Socially I have not found it so challenging being away from colleagues. We see each other every day in video meetings and developers usually appreciate working without distractions and communicating through chats. :)

However when it comes to brainstorming ideas and being innovative it is much harder digitally. There are of course digital tools to help you like Jamboard (a digital whiteboard from Google).

It is also more challenging to lead a remote team and lead them through change which the pandemic really has been. It is not as easy to share energy which a physically present team can do and it is also harder to get an understanding for how well people actually feel emotionally.

What good aspects have you found working remotely?

- Easier to concentrate at home - but that is a truth with modification - as you have Slack, emails etc. One big advantage is no commuting to and from work. This saves time and then it is easier to make time for exercise during the day for example.

Also you can play loud heavy metal music in your speakers. :)

What have you learned? Advice for others?

I would say:
Remote teams work really well if we make an effort


Invest in tools and processes that don't tie you into an office. All tasks should be able to be done remotely (even though they aren't always optimal).


Make sure to go outside and get some fresh air during the day


How will your dream work situation be in a few months?

More workcations! :)

Interview by: Rebecca Cannerfelt


_______________


About Learnifier

Learnifier is the leading Learning Platform in the Nordics.
Since 2012 companies and organizations of all sizes use our platform to quickly and easily create and share courses for onboarding and training of employees, customers, partners, members and other groups they want to reach with their knowledge.
Read more at www.learnifier.com

Curious about working here?
Visit our career page