Would you like to reuse some modules or activities from certain courses? Lucky you! "Reusable modules and activities" allows you to simply copy a module or an activity from one course to another. If you need to use the module or activity in several courses, it's also possible to create a module template or activity template and paste it into a course of your choice.
Reusing modules and activities makes course building in Learnifier even more efficient, and it also makes course managing a whole lot easier. How so? When you update a module or activity template in the library, all courses that use the template will be updated (unless you have detached the template from Library in order to make it editable in the course.) Furthermore, since you don't have to rebuild the same activity/module in each of the projects, course management will be less time-consuming.
So, how does it work?
Go to the Library and click "Materials" –> "Add material" –> "Activity Template" or "Module template".


Build the activity or module as you prefer.


To add a reusable activity and module to a project, click on the arrow pointing down next to "New activity", or "New module" and choose whether you wish to import an activity or a module from another course or from the library.



To copy an activity or module from one project to another, go to the project you wish to paste the copied activity or module. Click on the arrow pointing down next to "Next activity" or "Next module" and choose "Import activity or module from project".
"Reusable modules and activities" is available from the professional price plan. However, the ability to copy modules and activities from one project to another will be available for all price plans.
Why use this function?



– Spend less time on course management and more time on creating great learning content to be used across courses.

– Save time by updating modules or activities used in several courses in the library, which then automatically updates all affected courses.

– Create a generic and symmetrical course structure by for example building a generic introduction activity that all courses use.
Watch the tutorial below to learn more about reusable modules or activities
If you have any questions related to our product,
feel free to contact us
_______________


Looking for an easy-to-use learning platform for your team, department, or organization that can be easily integrated with other systems? Maybe Learnifier is just what you need!
Read more and try Learnifier for free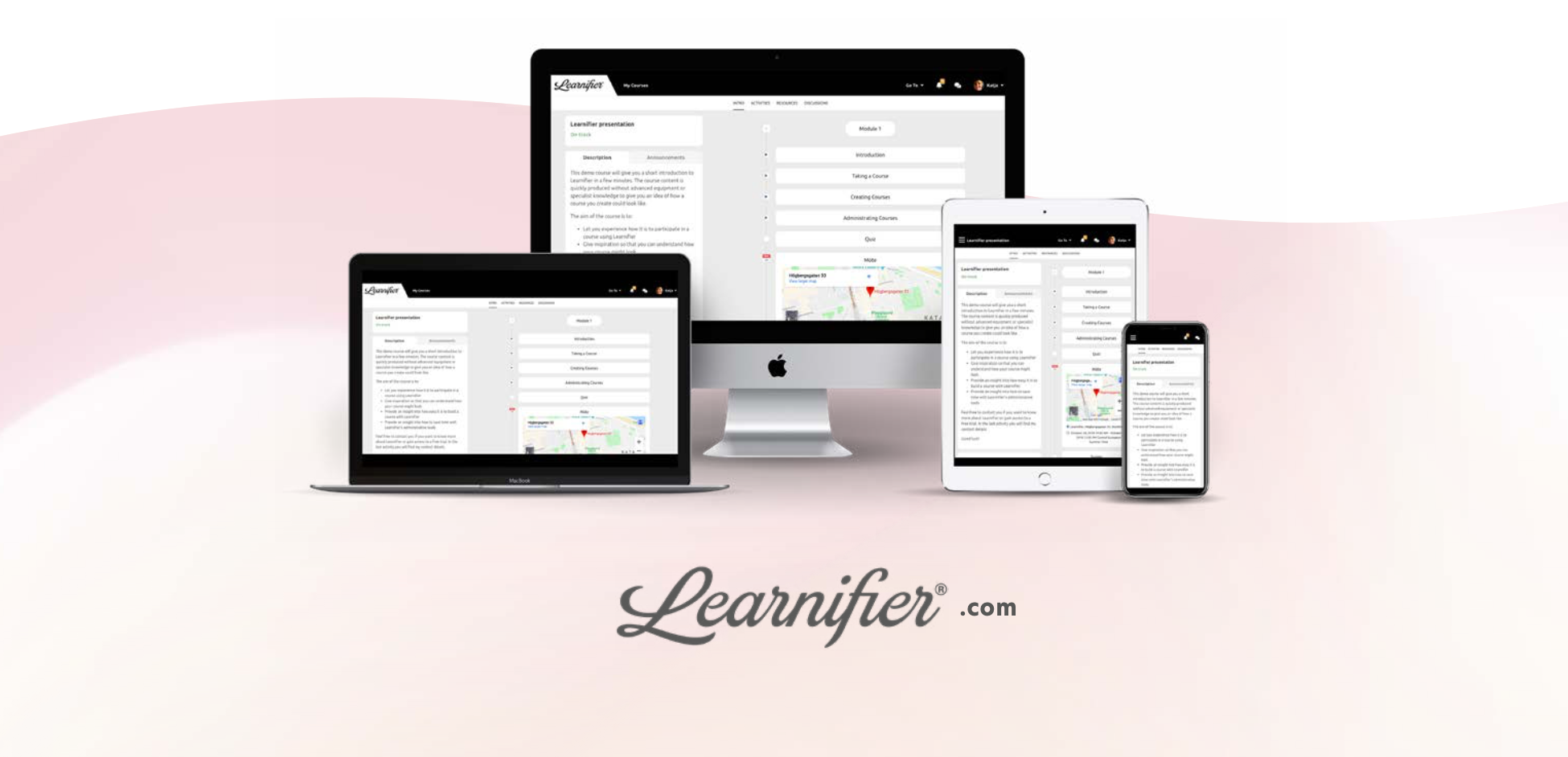 Learnifier is a learning platform used by hundreds of organizations around the world to create and share knowledge and create modern onboarding and learning experiences.