We have now launched the brand new function Post on Wall!
Let's say you want your learners to get to know each other better by writing a text about themselves or perhaps a short video? With Post on Wall, they can now share this text or video with all other participants! Everything on the wall will be available for preview and download for everyone in the course. Fun right?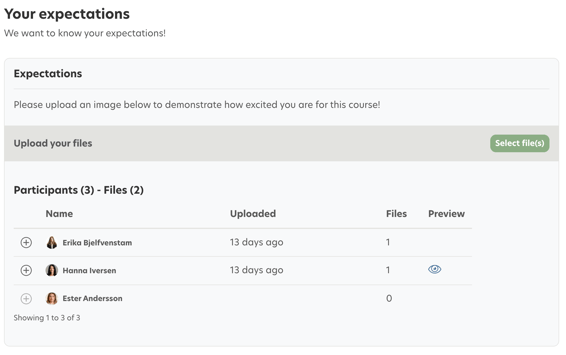 Why use this function?

- Personalize your participants' experience by allowing them to get to know each other better by posting something about themselves.

- Increase engagement by allowing your participants to interact with and inspire each other by sharing their work.

- In combination with Learnifier's social features, Post on Wall creates a space where your participants can discuss and request information and thoughts from each other.


Go try the function in the course builder

P.S. If you have any questions related to our product, feel free to contact us

Learnifier is a dynamic tool for going digital with your knowledge. Our learning platform is used by hundreds of organizations for creating courses and training programs for employees, customers, partners and other important groups they wish to reach with their knowledge.