We have now added the opportunity for you to decide what your participants should see in the discussion forum.
As you can see in the short video tutorial below, we have added customization to this feature. Previously, we used "Share your thoughts" as the title and "Share ideas, questions, etc. with your fellow participants" as the description. With this update, you can enter another title and a description of the discussion field, that are more appropriate to the context.

You can find the latest update if you go to the course builder and to the activity settings. Further down in the menu, you can enable or disable the discussion field on an activity. This is very useful if you want your participants to be able to discuss with each other on certain activities, and not necessarily on all the activities. You can find the discussion forum under every activity in a course.
Dont forget! To use discussions you need to enable the Social features under the tab Settings in your project.
For more information about our features please contact one of our many product specialists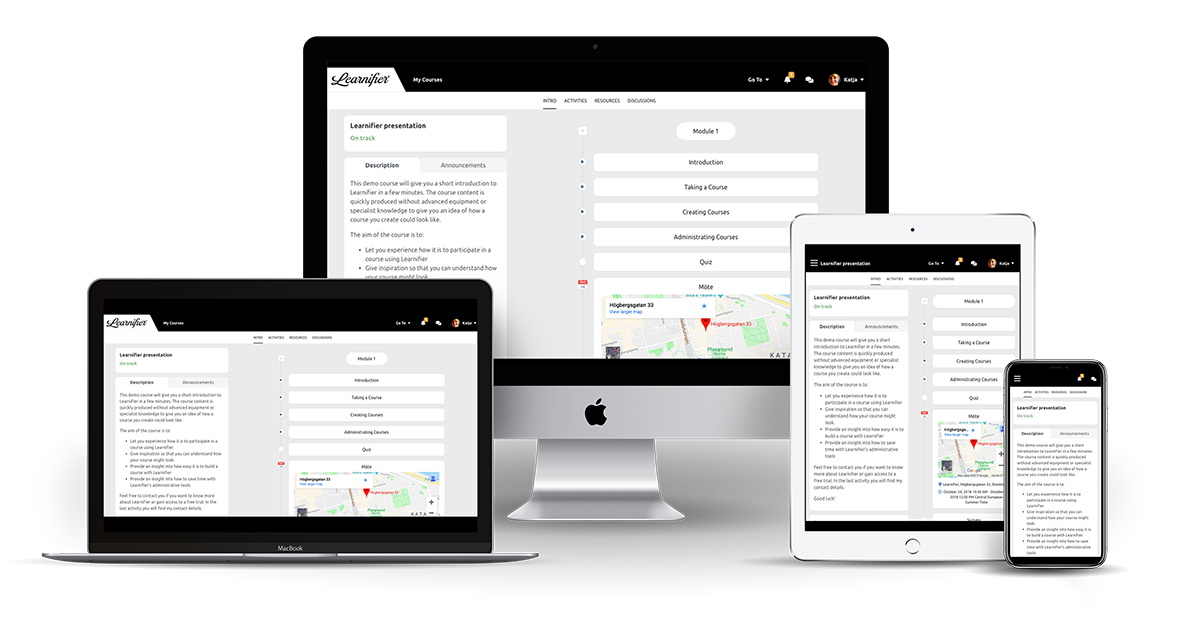 About Learnifier: A powerful tool enabling all to learn, share, and create
Learnifier is a multi-feature learning tool that makes it easy to create online courses, onboarding programs or even a learning academy. We are a Stockholm-based SaaS company that serves about 220+ customers in 28 countries. You get the best of two worlds. Technology simplified. Learning amplified.

Learn more about us and our customers here