With the launch of our brand new Catalog Builder, we would like to make you aware of a few changes.

1. To publish a course in the catalog, you will now have to enter the Catalog Builder by clicking "Go to" → "Catalog Builder". Check out this tutorial to learn more about the new Catalog Builder.
2. You can now create categories for your catalog simply by going to the Catalog Builder and clicking "+Category".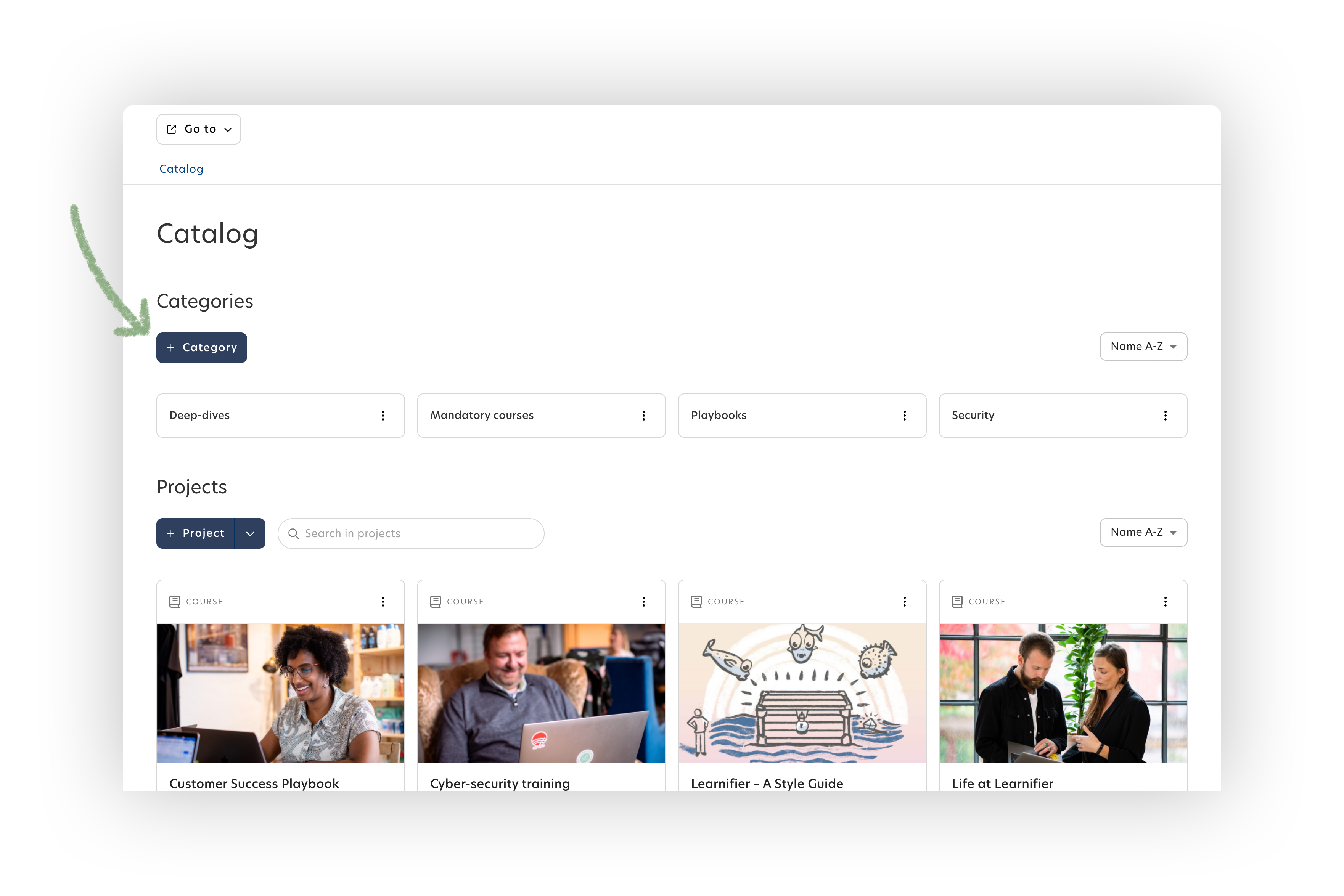 3. The self-registration link is now available on the "Course page" tab in the project menu. If you wish to edit the self-registration page, click "Edit Course page".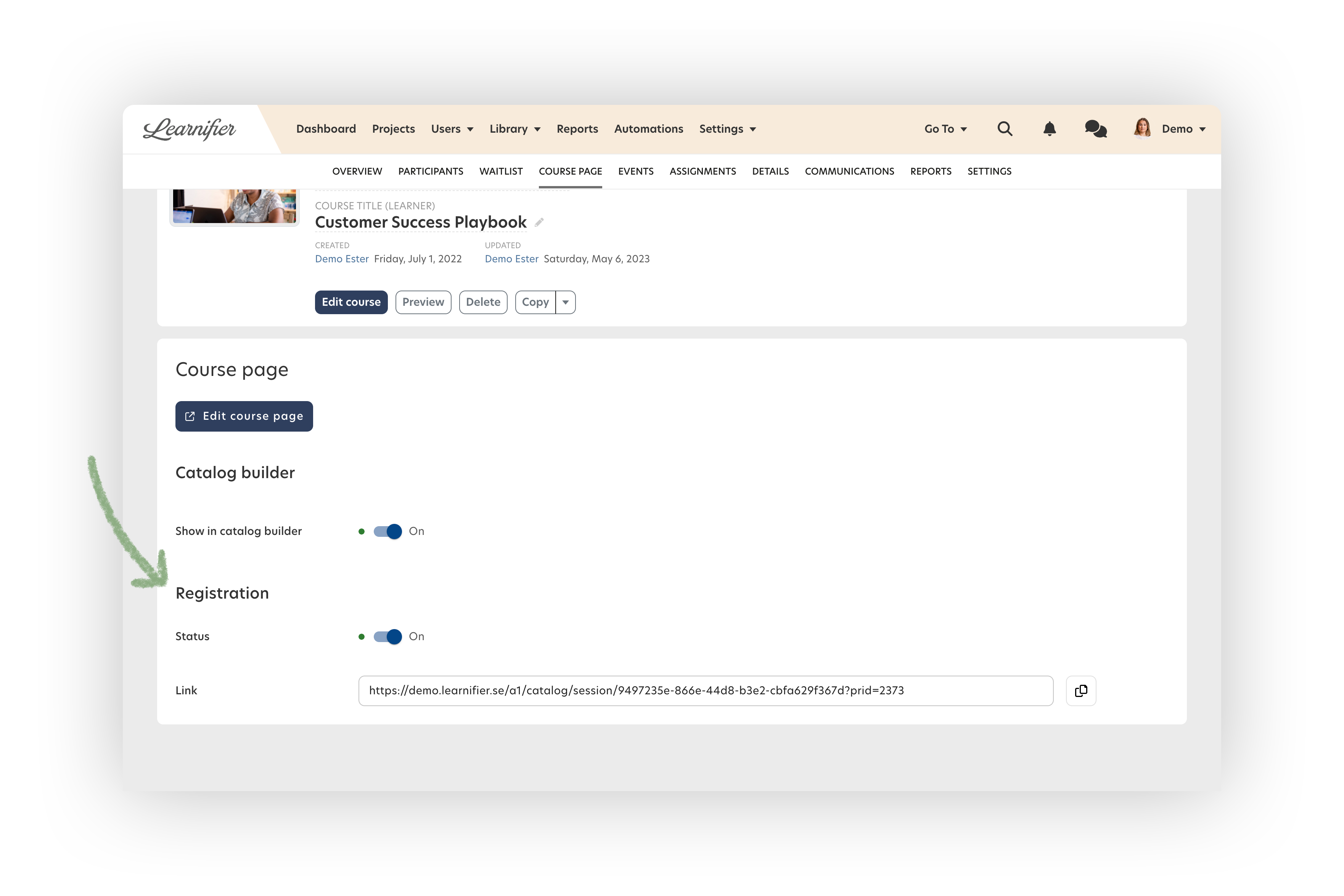 If you have any questions related to our product,
feel free to contact us


_______________


Looking for an easy-to-use learning platform for your team, department, or organization that can be easily integrated with other systems? Maybe Learnifier is just what you need!

Read more and try Learnifier for free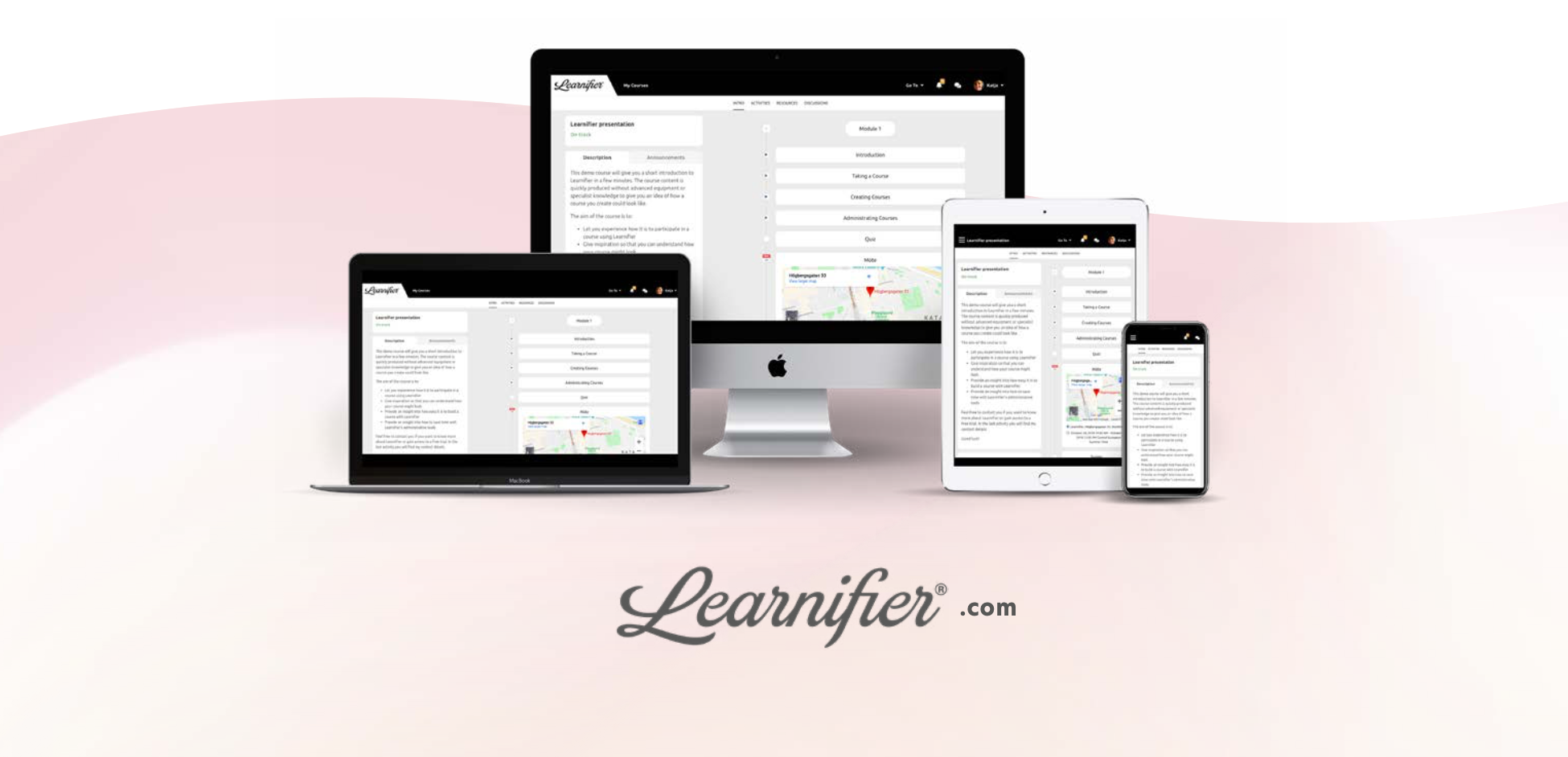 Learnifier is a learning platform used by hundreds of organizations around the world to create and share knowledge and create modern onboarding and learning experiences.