Research shows that a Manager's engagement in their team's learning is crucial. For example, Managers that prioritize their team members' learning by committing time and space for development and growth, often see great results in productivity, engagement, as well as results. For this reason, we are very excited to tell you about the awaited release of Team View - a function we have developed to make sure that all Managers are able to be engaged in their teams' learning!
Our vision when developing this function was to be able to move some areas of responsibility from the Administrator to the Team Manager. This way, the Team Manager has more responsibility and easier access to information about the team and its learning progress. They also get permission to view specific users' course statuses more in-depth.
Team View allows Managers to for example:
Get an overview

by seeing which courses their team members are enrolled in, as well as their status in each course. This makes it easy for them to follow up with their team.

Accept/enroll team members in new courses.
If you have the course catalog function turned on, employees can apply to be enrolled in courses. Previously the Administrator was the only one who could approve an enrollment request, but now the Team Manager has this competence as well! Team Managers can also enroll their employees in new courses without the employees having to self-register first. This enables a quicker process that will hopefully delight both administrators, Team Managers, and participants.
Here we have put together a short tutorial guiding you through Team View. Watch it below!
P.s. Team view is available from price plan Professional.
If you want to know more about this function or Learnifier, don't hesitate to contact us!

Looking for an easy-to-use learning platform for your team, department, or organization that can be easily integrated with other systems? Maybe Learnifier is just what you need!
Read more and try Learnifier for free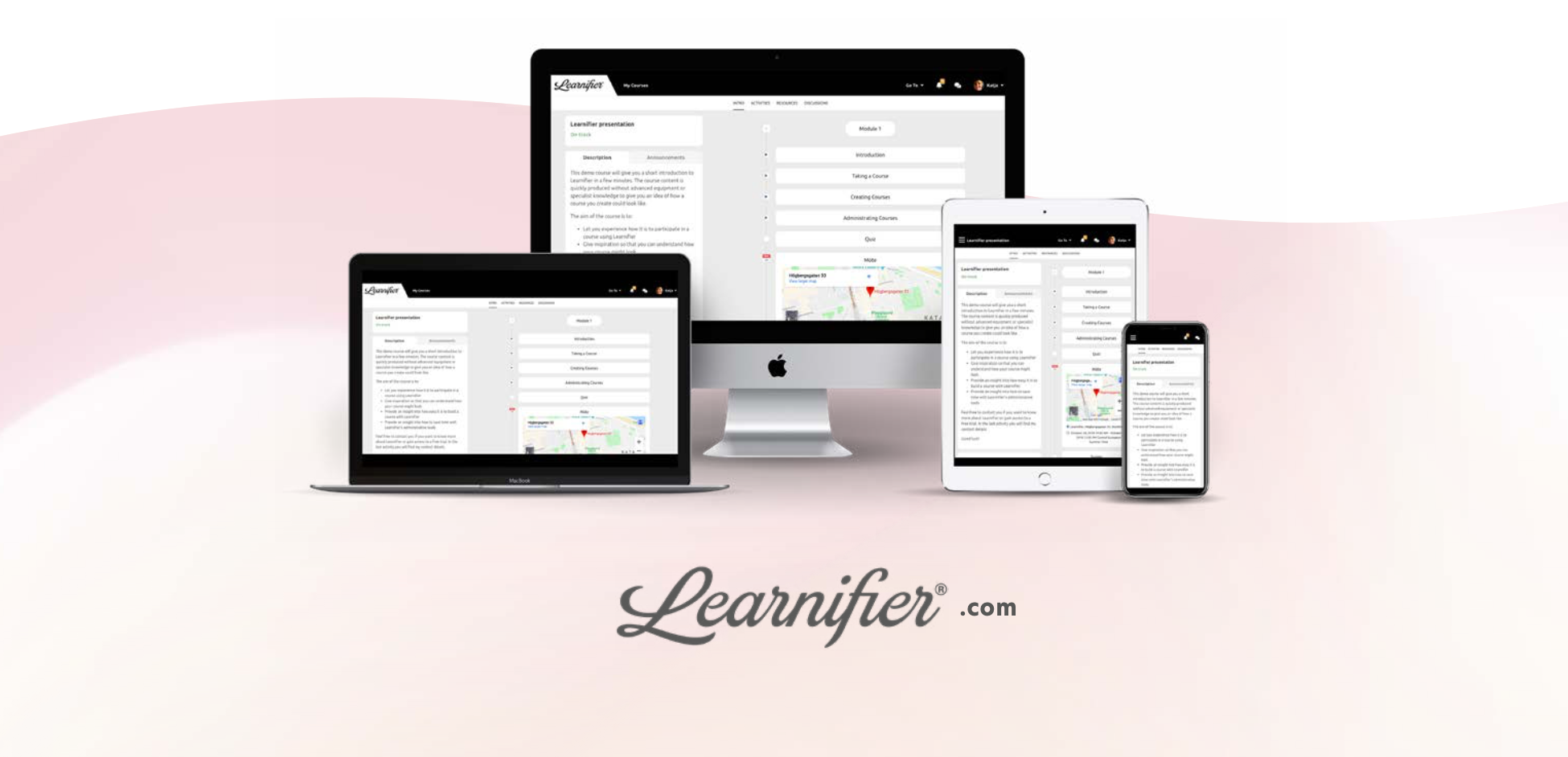 Learnifier is a learning platform used by hundreds of organizations around the world to create and share knowledge and create modern onboarding and learning experiences.