Presto expertizes in helping other businesses prevent accidents. But when the pandemic hit, ensuring both the quality of the training and the growth of the company became vital. An extensive digitalization journey began.



Presto is the Nordic leading company in fire and accident protection and training. With the vision of saving lives together with customers, they specialize in preventing workplace accidents.




To digitize, quality-assure and adapt an extensive range of courses to different target groups in a short time, as well as to find new talent to recruit during rapid growth.




Long-term implementation of digital aids that enable easy, flexible and engaging learning.




A continued mix of traditional and digital learning, with the latter taking up more and more space. The customer and the market control the demand, while Presto is at the forefront and offers the learning of the future.

Ever since 1959, Presto has helped companies and organizations minimize the risk of fire and accident. With a strength of 1,200 employees, the company is industry leading in the Nordics and develop the skills of over 80,000 people yearly. But like many others that have built their business around physical education, Presto was forced to rapidly adapt and digitize its offering due to the pandemic.
– We successfully converted our existing courses into webinars. But the pandemic was only the first challenge. Once we had the digital courses in place, we realized that there was a large range in IT maturity among the customers, says Cazzandra Nygren, head of Presto Learning.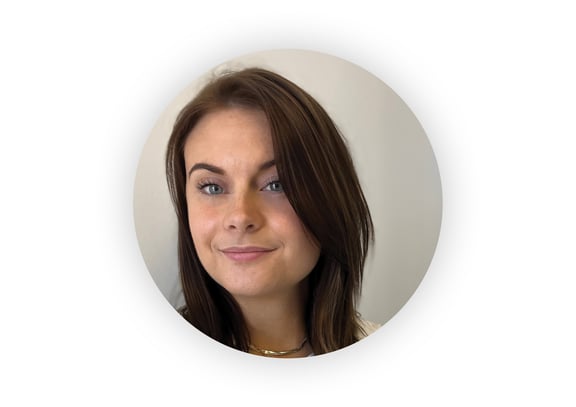 Cazzandra Nygren, head of Presto Learning


Presto's target groups are cross-generational. While older course participants often have limited IT experience, the prior knowledge and expectations of the younger generation are generally sky high. Creating the perfect balance has been anything but an easy task for Cazzandra and her co-workers.
– We have had to find options that suit everyone and are constantly thinking about how to include the most important parts. Our aim is for the customer to be able to apply and use the knowledge in their business in a simple way. An advantage of e-learning, however, is that knowledge levels are to some extent leveled out naturally, as everyone gets the same content.
An enabler to reach out and help more
Presto currently offers 110 different courses. One fifth is pure e-learning and the rest consists of teacher-led classroom courses, live webinars and blended learning where the participants absorb the theory digitally and then meet and exchange knowledge in traditional learning environments.
– Not all courses can be fully digitized, but where we can, we offer courses that can be completed entirely through self-study.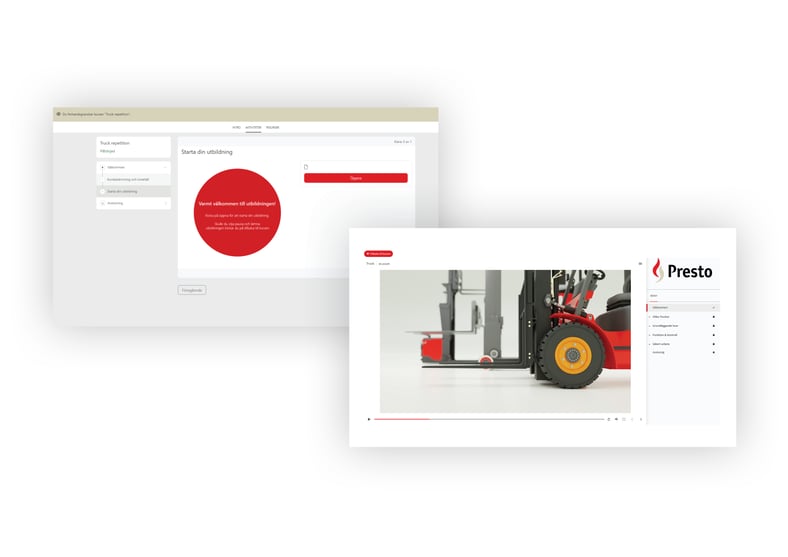 Cazzandra started at Presto in 2018 and has been part of the entire journey of digitizing the company's training courses. During the last eventful years, things have clearly changed for the better.
– Digitization means that we can reach more participants, save valuable hours for customers, create growth and stay competitive. The digital learning also makes us more sustainable because emissions are reduced, which is very important for our company.


Presto aims to transform the industry and create new knowledge channels.

She has also noticed a big difference in terms of accessibility and flexibility, since digital educations can be more easily adapted to individual needs and schedules. Now participants can complete the training when it suits them best.
– Regardless of the format, the guiding principle is always that it should be fun to take our courses, because it makes the knowledge stick better. "Together we save lives" is one of our mantras and the main purpose of our business, Cazzandra explains.
A forward-thinking team
Initially, Cazzandra and Johan Larsson – former manager at Presto Learning – created and quality-assured all the digital course content themselves. Today, the machinery involves project managers and screenwriters as well as animators, cinematographers and instructors.
– The whole team is involved and decides how everything should be delivered educationally in terms of images, film, text, graphics, etc. Different people are responsible for different chapters and when we feel ready, we always let a test group review the beta product.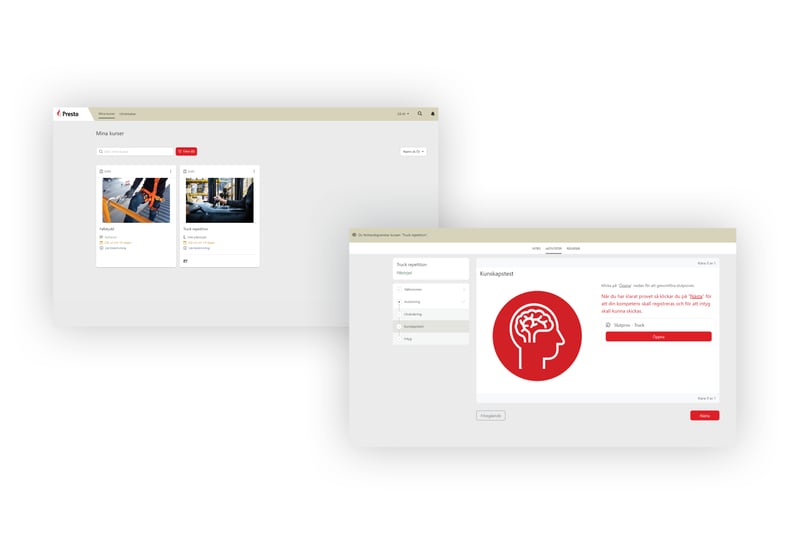 First into the future
Presto has chosen to use Learnifier to produce its trainings, mainly because the tool has the necessary functions but also for the consensus around innovation.
– In addition to providing what we need to create good e-learning, Learnifier adapts along with the customer. We can bring ideas to them and they turn to us to try new things. Together we develop the platform, which is exciting as we always want to be at the forefront.


"In addition to providing what we need to create good e-learning, Learnifier adapts along with the customer."

Cazzandra and her team are working intensively to transform the industry and create new knowledge channels. The focus is on reviewing how practical elements and exercises can be done digitally and about learning from evaluations and feedback.
– There's no need to set anything on fire in real life. In fact, it can be simulated better in a VR environment where we can prepare for dangerous scenarios without risking injury, Cazzandra concludes.
Cazzandra's 5 tips for creating digital training courses:
1. Be available and use the learning platform's support to answer the course participants' questions and concerns.
2. Keep in mind that the participants are "blank" and do not have the same knowledge as the course creator. Try to see the content through their eyes.
3. Get to know your target audience and study your participants to try to understand what type of interactivity or visual presentation suits them best.

4. Work together with the participants and involve them in the course execution. Use a variety of educational elements to keep the participants engaged and active.
5. Bring the content to life with elements such as video and quizzes. Create dynamic learning and don't underestimate the importance of pedagogy!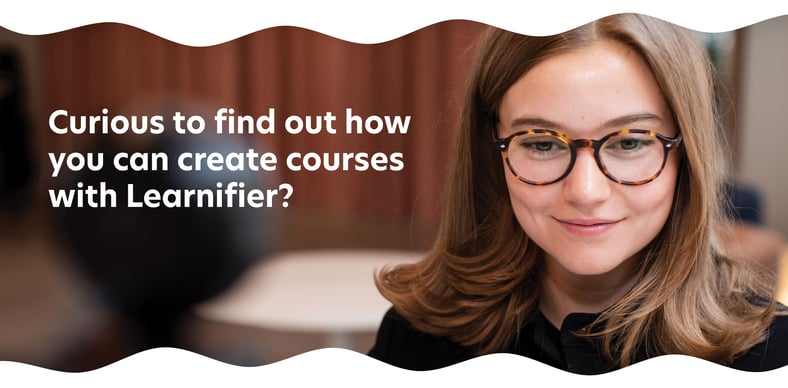 More than 320 companies and organizations currently work with Learnifier to easily and efficiently share knowledge, as well as create and administer courses, trainings, and training programs.