In recent years, NCS Colour has made an impressive journey when it comes to digitizing and streamlining its customer training. In harmony with their high-quality brand, they have created pedagogically smart, effective, and aesthetically beautiful courses.

We talked to Ida Kvarby, Concept Specialist, training manager, and the driving force in NCS Colour's digitization journey. In this article, she shares how they work to digitize, create and implement their training courses and gives us her best tips for engaging learning.

Hi Ida! How would you describe what NCS Colour does?
NCS Colour is a "universal standard" for color communication. The company has actually existed for over 40 years.

In short, we offer products and services to all industries and professionals who work with color. Our head office is in Sweden and we currently have around 40 employees, including eleven salespeople and two people in marketing. We also have a product team, people in the lab, customer service, and a technical department that, among other things, develops our app.
What is your role at NCS and what does it entail? Focus right now?
I started here as a Project Manager about four years ago. At that time, my main responsibility was to transform the way we trained our customers, as we started to grow quickly and needed to work scalable. Exclusively physical education would no longer be sustainable.

A large part of my job involves understanding what our customers want and what their needs are. In addition to finding solutions for what to do and how, I have also been very operational over the years. I have carried out customer surveys, written materials and scripts for the courses, made sure that everything is educational, edited films, found images, etc. I am also involved in color selection and give lectures. My area of work extends from market to product, you could say. Today my job title is Concept Specialist.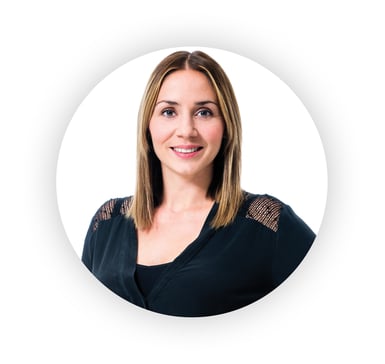 Tell us about your course participants! Who needs to be trained and why?
Today we have customers all over the world. The sales people work largely towards the color industry, and companies like Beckers and the like globally. The automotive industry is also a large customer.

Architects, designers, and producers of interiors and exteriors are other typical target groups. We need to train these groups in how to use and combine and communicate about color. For example, we have courses for our customers' store staff so that they, in turn, can help the end customer in the best possible way. Other courses may focus on how to think about color when designing interiors or exteriors. We also have more product-related training where you learn to use the NCS system specifically in your work.

Some courses are mandatory to obtain a license to use the NCS color system, while others are not license-based but are included in packages that customers purchase from us.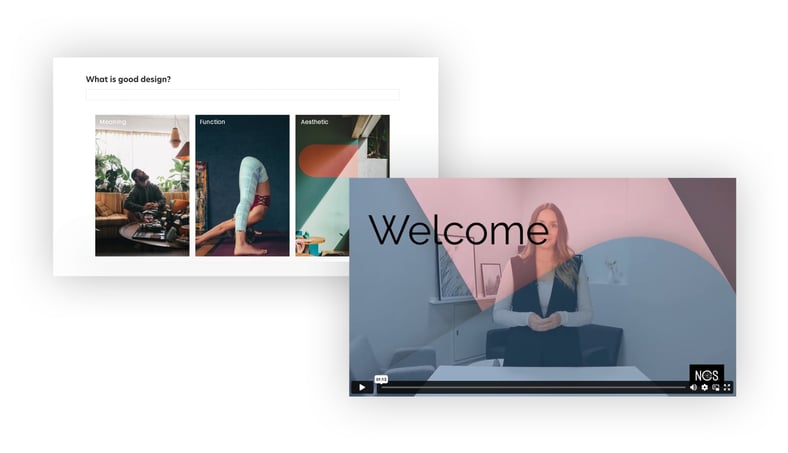 Through a franchise concept, NCS Colour also has various shops and partners all over the world. Our buyers are primarily the color industry, architects, and designers, but we also have some sales to private individuals who deal with DIY projects and need tools.


"Always find out what the customer's goals are. Then you can create something good for them. Don't stay in the 'we can offer this' mindset, but use the customer's challenges as a starting point".

Your digital courses are extremely well thought out and aesthetically beautiful. How have you created your courses? Tell us a little about the process.

The journey has evolved over the years. As we work with visually describing colors, we first needed to decide how this would be carried out digitally. "How do we describe color on screens that all display different colors?" was, for example, a central question.

The first course took a long time to produce. We started with a workshop with competent people, including architects and experts from the color industry, to define what knowledge was needed and what needed to be understood about color.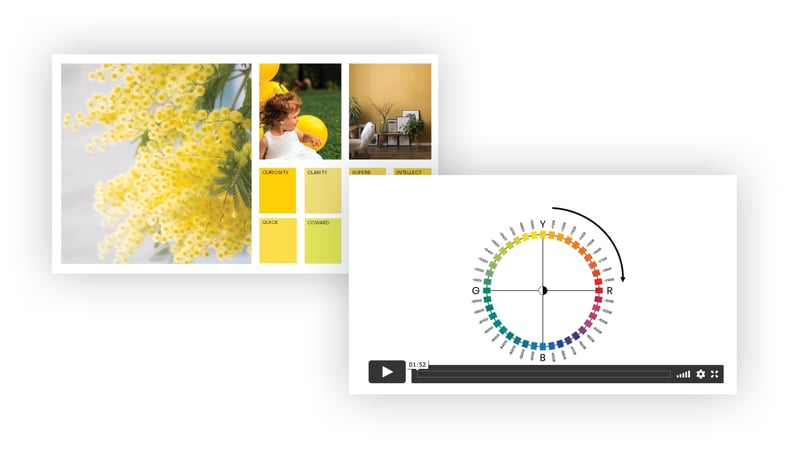 We then had a workshop with different customer groups, like architects and the color trade, to identify specific needs. The course was a journey in different stages, where we reconciled the insights from each part.

We continued with other markets, such as the color industry in England, and conducted many qualitative interviews with color shops to understand their customers and what questions are asked. All to help them sell their products in the right way. Understanding customer needs is important to create meaningful courses for store staff. Everyone has preconceived notions. The important thing is that you don't act on them. We wrote down our preconceived notions before creating the courses. Some were fulfilled, and others were not.
"We were nervous creating our first course. But dare to try! Grab a camera and go! Everything doesn't need to be perfect. We launched the courses and got feedback. Then we did some parts again with better
production quality."
When we develop the courses, we bring in extra support that can contribute expertise, for example, architects. But for the most part, I create them with the support of Kalle, our Creative Director. I write, edit text, do layout and even produce films.

We often start our courses with various inspirational lectures and have also started with voice-over stills. We also have case videos where I answer common questions, etc.

Film is an incredibly good pedagogical educational feature.

We have taken external expert help with some films, but we have also set up a small studio part in the office with good background and good lighting where we produce ourselves. We do as much as we can on our own and often edit the videos directly in Learnifier's built-in video editor.

We also have a product designer, Kajsa, who helped with illustrations. After all, we often want to show things that are theoretical and need to make that knowledge concrete and easy to understand.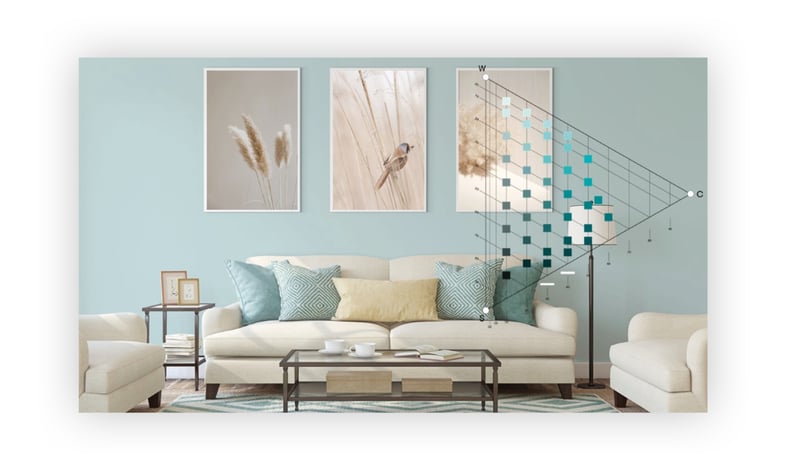 To get more creative freedom with layouts in our learning platform and the visuals, we work with Powerpoint as a supplement. We create the images in Powerpoint and then export them as JPEGs into our layouts.

When you can see the entire slide show and plan in which order things will come, it becomes easy to get an overview of the course.

It also makes it easier to translate. You can send a whole PPT for translation and then insert the PPT images into your digital activities (digital pages). We save an incredible amount of time and can work with layouts in a more flexible way in our learning platform.

We are also working with a plugin to create interactive exercises. It may not be possible to get everything in the same learning platform, but there are endless options of external plugins that you can link to without taking your participants "outside" the platform. For example, we use a Powerpoint plugin to create interactive color exercises.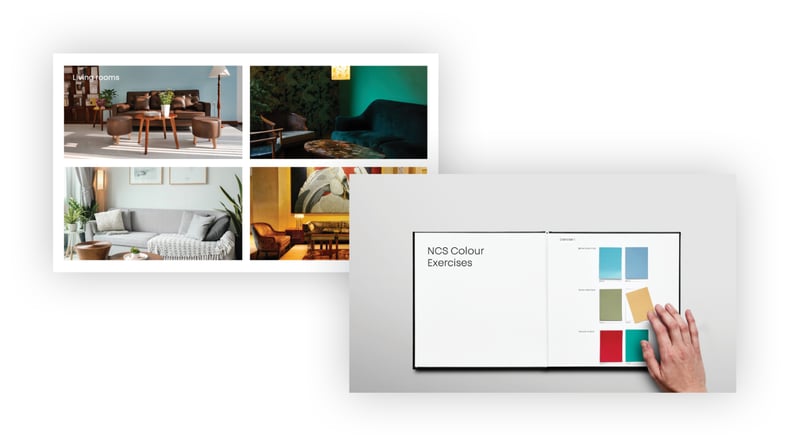 How was this knowledge conveyed before your current working methods and the purchase of a learning platform?
Our internal knowledge sharing took place very much live physically. The training for our customers was often carried out in connection with the salespeople travelling around. But this is not sustainable when there are so few of us. In a growing international market, it was absolutely necessary to digitize.
What are the main lessons learned from creating trainings for your clients or from your journey in general? Do's and don'ts?
Number 1. Identify the goal of your customer. Then you can create something good for them. Don't stay in the "we can offer this" mindset, but use the customer challenges as a starting point.




Working with digital education is about learning by doing. Test. Evaluate. Try again.


Work with video and explore what is feasible! Grab a camera and go! Everything doesn't have to be perfect. A good camera, a stable tripod, some good lights, and a mosquito (microphone) or two go a long way.


To get more creative freedom with layouts and visuals in your learning platform, you can work with Powerpoint as a supplement. Create the slides in Powerpoint, export them as jpegs, and insert them into your digital course. Keep in mind that the content should work just as well on a mobile as on a tablet or computer if your target groups like to absorb content on the fly.


Work with different elements in the courses. Pictures, movies, quizzes, etc.


Repeat knowledge during the courses.


There are a lot of great digital tools out there. Search based on needs. It may not be possible to do everything with one and the same tool and that's perfectly ok.



Use the support. I use Learnifier's support all the time, get quick answers and move forward faster.
What is the best part about your job?
A good day here is absolutely fantastic. You get to be creative, come up with wonderful solutions and work with something as wonderful as colors.
What is the biggest challenge?
That there is not enough time for everything there is to do. The challenge is to know what to focus on and how to get the best return on what you do.
What is a good training for you? How do you measure it?
For me, a good training is when participants say that it gives something, that they developed and were able to apply the knowledge.
Create engaging courses in the Learnifier platform!

Over 320 companies and organizations work with Learnifier to share
knowledge and create courses and training programs.

Read more and try us for free for 30 days