LMS is short for Learning Management System. This term is often used for modern learning platforms that are in fact more user-friendly and have higher capacity.
In a traditional LMS, made for management rather than learning, pre-designed courses and content are uploaded. In a learning platform, you can create everything directly in the tool.

Let us scrap the term LMS for a minute and instead look at what characterizes a good learning platform – which is what you really need to give your business a boost.
Just 20 years ago, digital learning was one-dimensional and limited to courses and training. The emergence of LMS and later dynamic learning platforms was a completely natural reaction to this. Today, the best digital tools are constantly being refined based on the growing needs of the market.

A good learning platform benefits organizations and companies that want to streamline their offers and skills and achieve results faster. Results that can be measured. You can see the platform as a digital meeting space for your entire organization or as an easy-to-use tool for building and sharing new knowledge. Or why not both?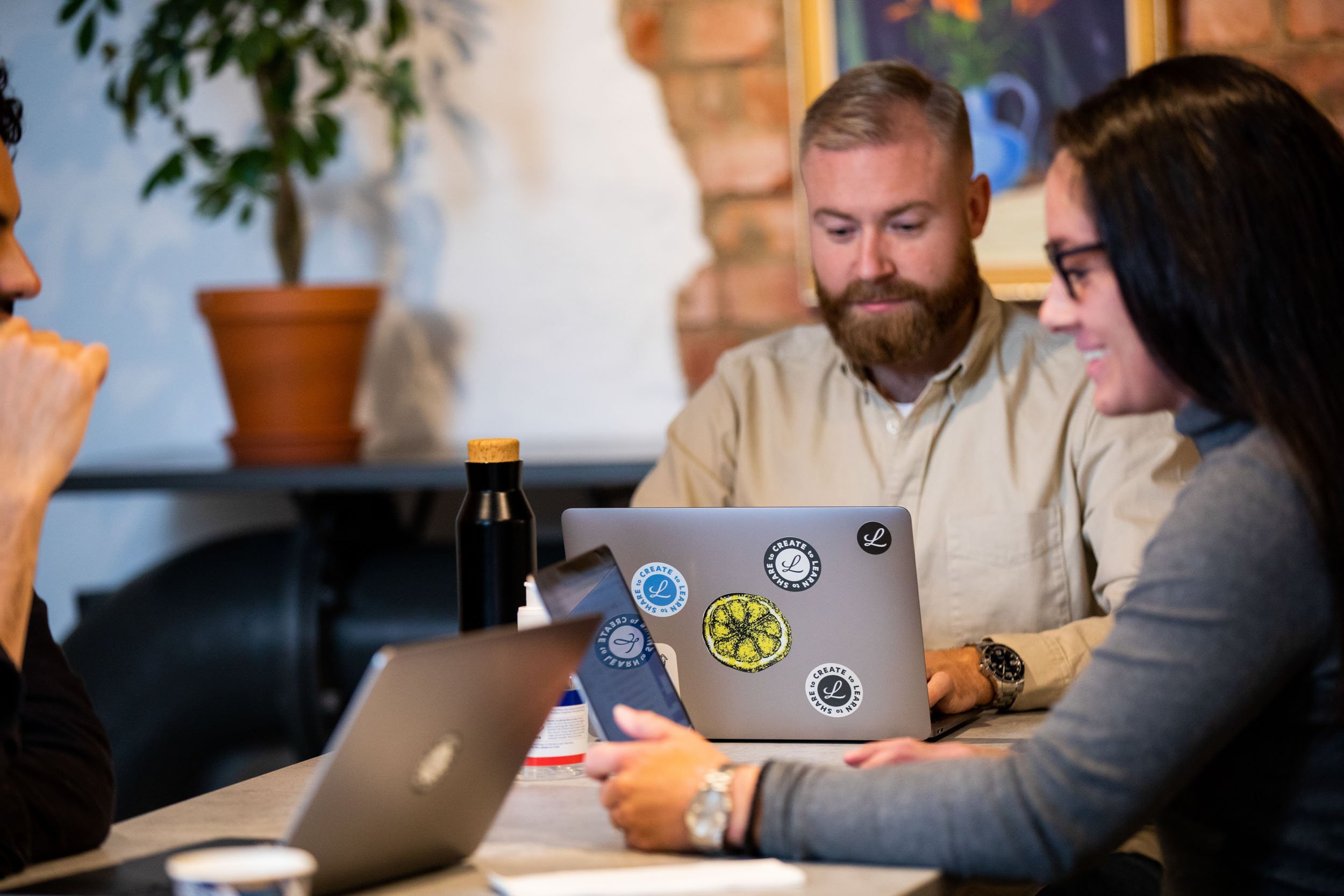 Let's break down what this means exactly.

Digital learning for optimal sharing

Today, digital learning is completely adapted to our modern working life, where time is a constant scarcity. Everyone wants to reach out with more content to more people – and preferably yesterday if possible. This is where the magic of learning platforms is most noticeable.

A digital learning platform enables fast, efficient and tailored spreading of knowledge both internally and externally. With small efforts, you can create an entire learning academy and gather resources from all parts of your organization under one roof, no matter where they are physically located.

A platform dedicated to mobile solutions allows the participant to start and stop their learning whenever it suits them. And with features that enable interaction and discussion, everyone can share each other's expertise and spread new knowledge from anywhere.

The professional and the personal in sweet harmony

Blended learning, training, onboarding or microlearning in the phone? Your learning platform will be exactly what you make it out to be. Technically, the platform should be simple enough for your entire business to quickly start navigating and exploring, regardless of prior knowledge.

The outcome of what you create is constantly measurable, which means that you can adjust and improve where needed. When you learn which parts work, get the best effect and the most reach, it becomes easier to tailor each effort and make the content more fun and personal. All these things in interaction lead to both happier participants, increased commitment and better numbers.

An automated knowledge workshop

By automating large parts of the content – from scheduling to information and administration – you save both time and money. Participants often appreciate when the administrative parts are set on autopilot, as they don't get distracted and can devote all their energy to taking in new knowledge. Thanks to automation, a course that previously took several working days can be completed in a couple of hours.

Created by people for people

Digitalization is not about dehumanizing. On the contrary, the main purpose is to channel and streamline the expertise and experience that already exists in us. After all, the digital is just a tool.
Behind each decent learning platform is a bunch of dedicated developers who try to interpret and meet the many challenges modern businesses face. And if you choose a truly great platform, you will also have competent customer service to guide you right when the video flickers or the course crashes.

Sometimes the least technical factor of all is the most important – people.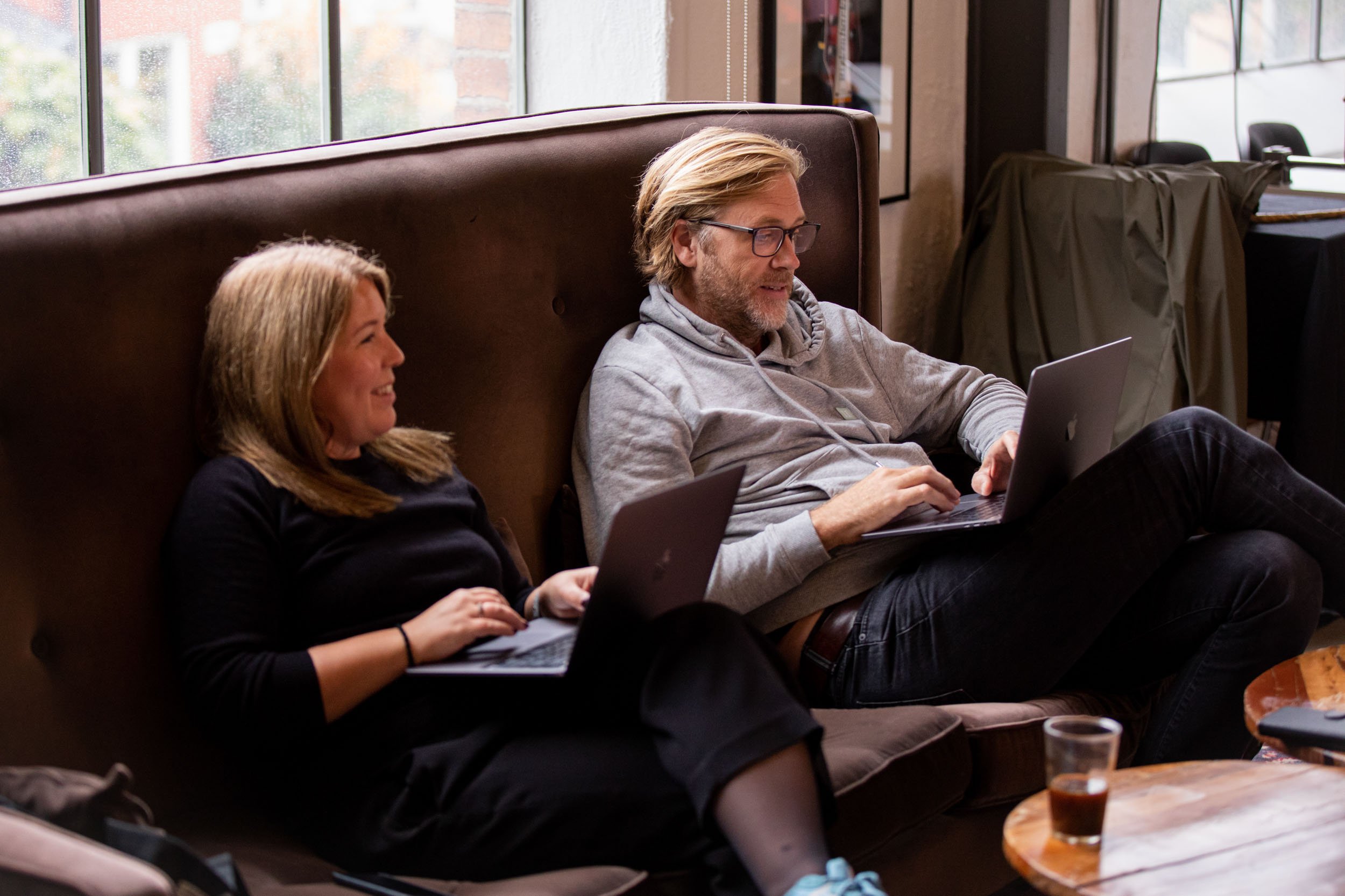 7 must-haves for your digital learning platform
Creativity – you want to be able to create courses and content directly in the tool.

Course management – the path from creation to follow-up must be simple and seamless.

User management – keep track of the participants from registration and administration to course completion.

Integration – computer systems love seamless communication.

Automation – life and learning becomes easier on autopilot.

Mobile first – learn, create and share anywhere, anytime.

Customer support – easily accessible assistance when you get lost in the digital is extremely valuable.

______________


Would you like to find out how you can create learning that wows, engages and gives results?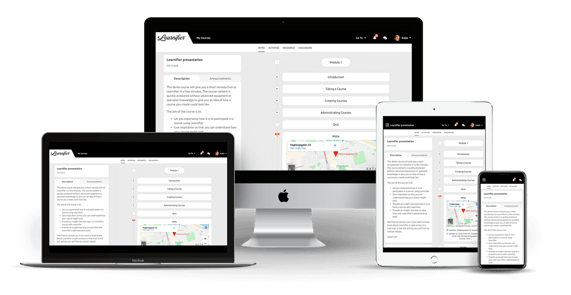 Learnifier is the leading learning platform in the Nordics. We help hundreds of organizations digitalize and share they knowledge to onboard and train employees, members, partners, suppliers and any other groups important to them.